Alpha
PG-13
for some intense peril


Kodi Smit-McPhee, Leonor Varela

-

1 hr. 37 mins.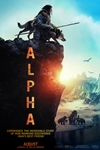 An epic adventure set in the last Ice Age. Europe, 20,000 years ago. While on his first hunt with his tribe's most elite group, a young man is injured and left for dead. Awakening to find himself broken and alone -- he must learn to survive and navigate the harsh and unforgiving wilderness. Reluctantly taming a lone wolf abandoned by its pack, the pair learn to rely on each other and become unlikely allies, enduring countless dangers and overwhelming odds in order to find their way home before the deadly winter arrives.
Official Site
Trailer
---
Crazy Rich Asians
PG-13
for some suggestive content and language


Constance Wu, Michelle Yeoh

-

2 hr. 1 mins.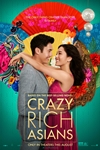 "Crazy Rich Asians" follows native New Yorker Rachel Chu (Wu) as she accompanies her longtime boyfriend, Nick Young (Golding), to his best friend's wedding in Singapore. Excited about visiting Asia for the first time but nervous about meeting Nick's family, Rachel is unprepared to learn that Nick has neglected to mention a few key details about his life. It turns out that he is not only the scion of one of the country's wealthiest families but also one of its most sought-after bachelors. Being on Nick's arm puts a target on Rachel's back, with jealous socialites and, worse, Nick's own disapproving mother (Yeoh) taking aim. And it soon becomes clear that while money can't buy love, it can definitely complicate things.
Official Site
Trailer
---
BlacKkKlansman
R
for language throughout, including racial epithets, and for disturbing/violent material and some sexual references


John David Washington, Adam Driver

-

2 hr. 15 mins.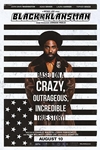 From visionary filmmaker Spike Lee comes the incredible true story of an American hero. It's the early 1970s, and Ron Stallworth (John David Washington) is the first African-American detective to serve in the Colorado Springs Police Department. Determined to make a name for himself, Stallworth bravely sets out on a dangerous mission: infiltrate and expose the Ku Klux Klan. The young detective soon recruits a more seasoned colleague, Flip Zimmerman (Adam Driver), into the undercover investigation of a lifetime. Together, they team up to take down the extremist hate group as the organization aims to sanitize its violent rhetoric to appeal to the mainstream. Produced by the team behind the Academy-Award winning Get Out.
Official Site
Trailer
---
The Meg
PG-13
for action/peril, bloody images and some language


Jason Statham, Li Bingbing

-

1 hr. 53 mins.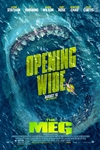 A deep-sea submersible part of an international undersea observation program has been attacked by a massive creature, previously thought to be extinct, and now lies disabled at the bottom of the deepest trench in the Pacific with its crew trapped inside. With time running out, expert deep sea rescue diver Jonas Taylor is recruited by a visionary Chinese oceanographer, against the wishes of his daughter Suyin, to save the crew and the ocean itself from this unstoppable threat: a pre-historic 75-foot-long shark known as the Megalodon. What no one could have imagined is that, years before, Taylor had encountered this same terrifying creature. Now, teamed with Suyin, he must confront his fears and risk his own life to save everyone trapped below bringing him face to face once more with the greatest and largest predator of all time.
Official Site
Trailer
---
Slender Man
PG-13
for disturbing images sequences of terror, thematic elements and language including some crude sexual references


Julia Goldani Telles, Joey King

-

1 hr. 33 mins.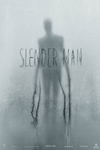 In a small town in Massachusetts, four high school girls perform a ritual in an attempt to debunk the lore of SLENDER MAN. When one of the girls goes mysteriously missing, they begin to suspect that she is, in fact, his latest victim.
Official Site
Trailer
---
Dog Days
PG
for rude and suggestive content, and for language


Vanessa Hudgens, Nina Dobrev

-

1 hr. 52 mins.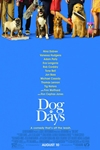 From acclaimed production company LD Entertainment (The Zookeeper's Wife, Jackie, and Megan Leavey) and Director Ken Marino comes Dog Days. Dog Days is a hilarious and heartfelt ensemble comedy that follows the lives of multiple dog owners and their beloved fluffy pals around sunny Los Angeles. When these human and canine's paths start to intertwine, their lives begin changing in ways they never expected.
Official Site
Trailer
---
The Darkest Minds
PG-13
for violence including disturbing images, and thematic elements


Amandla Stenberg, Mandy Moore

-

1 hr. 45 mins.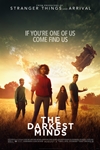 When teens mysteriously develop powerful new abilities, they are declared a threat by the government and detained. Sixteen-year-old Ruby, one of the most powerful young people anyone has encountered, escapes her camp and joins a group of runaway teens seeking safe haven. Soon this newfound family realizes that, in a world in which the adults in power have betrayed them, running is not enough and they must wage a resistance, using their collective power to take back control of their future.
Official Site
Trailer
---
Death of a Nation
PG-13
for strong thematic material including violence/disturbing images, some language and brief drug use


Dinesh D'Souza

-

1 hr. 49 mins.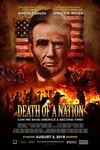 Not since 1860 have the Democrats so fanatically refused to accept the result of a free election. That year, their target was Lincoln. They smeared him. They went to war to defeat him. In the end, they assassinated him. Now the target of the Democrats is President Trump and his supporters. The Left calls them racists, white supremacists and fascists. These charges are used to justify driving Trump from office and discrediting the right "by any means necessary." But which is the party of the slave plantation? Which is the party that invented white supremacy? Which is the party that praised fascist dictators and shaped their genocidal policies and was in turn praised by them? Moreover, which is the party of racism today? Is fascism now institutionally embodied on the right or on the left?Through stunning historical recreations and a searching examination of fascism and white supremacy, Death of a Nation cuts through progressive big lies to expose hidden history and explosive truths.Lincoln united his party and saved America from the Democrats for the first time. Can Trump and we come together and save America for the second time?
Official Site
Trailer
---
The Spy Who Dumped Me
R
for violence, language throughout, some crude sexual material and graphic nudity


Mila Kunis, Kate McKinnon

-

1 hr. 57 mins.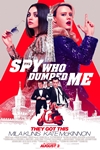 Audrey (Mila Kunis) and Morgan (Kate McKinnon), two thirty-year-old best friends in Los Angeles, are thrust unexpectedly into an international conspiracy when Audrey's ex-boyfriend shows up at their apartment with a team of deadly assassins on his trail. Surprising even themselves, the duo jump into action, on the run throughout Europe from assassins and a suspicious-but-charming British agent, as they hatch a plan to save the world.
Official Site
Trailer
---
Mission: Impossible - Fallout
PG-13



Tom Cruise, Henry Cavill

-

2 hr. 27 mins.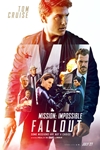 The best intentions often come back to haunt you. MISSION: IMPOSSIBLE - FALLOUT finds Ethan Hunt (Tom Cruise) and his IMF team (Alec Baldwin, Simon Pegg, Ving Rhames) along with some familiar allies (Rebecca Ferguson, Michelle Monaghan) in a race against time after a mission gone wrong. Henry Cavill, Angela Bassett, and Vanessa Kirby also join the dynamic cast with filmmaker Christopher McQuarrie returning to the helm.
Official Site
Trailer
---
Teen Titans GO! to the Movies
PG
for action and rude humor


Greg Cipes, Scott Menville

-

1 hr. 28 mins.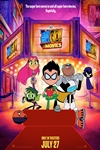 When the Teen Titans go to the big screen, they go big! "Teen Titans GO! to the Movies" finds our egocentric, wildly satirical Super Heroes in their first feature film extravaganza - a fresh, gleefully clever, kid-appropriately crass and tongue-in-cheek play on the superhero genre, complete with musical numbers. It seems to the Teens that all the major superheroes out there are starring in their own movies everyone but the Teen Titans, that is! But de facto leader Robin is determined to remedy the situation, and be seen as a star instead of a sidekick. If only they could get the hottest Hollywood film director to notice them. With a few madcap ideas and a song in their heart, the Teen Titans head to Tinsel Town, certain to pull off their dream. But when the group is radically misdirected by a seriously super villain and his maniacal plan to take over the Earth, things really go awry. The team finds their friendship and their fighting spirit failing, putting the very fate of the Teen Titans themselves on the line!
Official Site
Trailer
---
The Equalizer 2
R
for brutal violence throughout, language, and some drug content


Denzel Washington, Pedro Pascal

-

2 hr. 0 mins.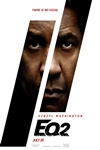 Denzel Washington returns to one of his signature roles in the first sequel of his career. Robert McCall serves an unflinching justice for the exploited and oppressed - but how far will he go when that is someone he loves?
Official Site
Trailer
---
Unfriended: Dark Web
R
for some disturbing violence, language and sexual references


Betty Gabriel, Colin Woodell

-

1 hr. 28 mins.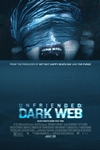 When a 20-something finds a cache of hidden files on his new laptop, he and his friends are unwittingly thrust into the depths of the dark web. They soon discover someone has been watching their every move and will go to unimaginable lengths to protect the dark web.
Official Site
Trailer
---
Hotel Transylvania 3: Summer Vacation
PG
for some action and rude humor


Adam Sandler, Selena Gomez

-

1 hr. 37 mins.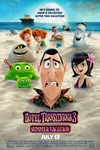 In Sony Pictures Animation's Hotel Transylvania 3, Mavis surprises Dracula with a family voyage on a luxury monster cruise ship so he can take a summer vacation from providing everyone else's vacation at the hotel, and the rest of Drac's Pack cannot resist tagging along. The monsters are all having a great time, indulging in all of the shipboard fun the cruise has to offer, from monster volleyball to colossus sized buffets and exotic excursions, but then the unexpected happens as Drac falls for the intriguing-yet-dangerous captain of the ship. Balancing family, friends, and a budding romance might just be too much, even for the most powerful vampire.
Official Site
Trailer
---
Skyscraper
PG-13
for sequences of gun violence and action, and for brief strong language


Dwayne Johnson, Neve Campbell

-

1 hr. 43 mins.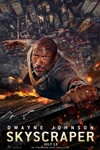 Global icon Dwayne Johnson leads the cast of Legendary's SKYSCRAPER as former FBI Hostage Rescue Team leader and U.S. war veteran Will Ford, who now assesses security for skyscrapers. On assignment in China he finds the tallest, safest building in the world suddenly ablaze, and he's been framed for it. A wanted man on the run, Will must find those responsible, clear his name and somehow rescue his family who is trapped inside the building...above the fire line.
Official Site
Trailer
---
The First Purge
R
for strong disturbing violence throughout, pervasive language, some sexuality and drug use


Y'Lan Noel, Lex Scott Davis

-

1 hr. 39 mins.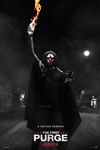 Behind every tradition lies a revolution. Next Independence Day, witness the rise of our country's 12 hours of annual lawlessness. Welcome to the movement that began as a simple experiment: The First Purge. To push the crime rate below one percent for the rest of the year, the New Founding Fathers of America (NFFA) test a sociological theory that vents aggression for one night in one isolated community. But when the violence of oppressors meets the rage of the marginalized, the contagion will explode from the trial-city borders and spread across the nation.
Official Site
Trailer
---
Uncle Drew
PG-13
for suggestive material, language and brief nudity


Kyrie Irving, Lil Rel Howery

-

1 hr. 43 mins.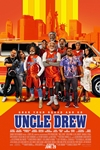 After draining his life savings to enter a team in the Rucker Classic street ball tournament in Harlem, Dax (LilRel Howery) is dealt a series of unfortunate setbacks, including losing his team to his longtime rival (Nick Kroll). Desperate to win the tournament and the cash prize, Dax stumbles upon the man, the myth, the legend Uncle Drew (NBA All-Star Kyrie Irving) and convinces him to return to the court one more time. The two men embark on a road trip to round up Drew's old basketball squad (Shaquille O'Neal, Chris Webber, Reggie Miller, Nate Robinson, and Lisa Leslie) and prove that a group of septuagenarians can still win the big one.
Official Site
Trailer
---
Jurassic World: Fallen Kingdom
PG-13
for intense sequences of science-fiction violence and peril


Chris Pratt, Bryce Dallas Howard

-

2 hr. 8 mins.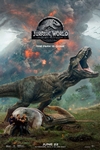 It's been three years since theme park and luxury resort Jurassic World was destroyed by dinosaurs out of containment. Isla Nublar now sits abandoned by humans while the surviving dinosaurs fend for themselves in the jungles.
When the island's dormant volcano begins roaring to life, Owen (Chris Pratt) and Claire (Bryce Dallas Howard) mount a campaign to rescue the remaining dinosaurs from this extinction-level event. Owen is driven to find Blue, his lead raptor who's still missing in the wild, and Claire has grown a respect for these creatures she now makes her mission. Arriving on the unstable island as lava begins raining down, their expedition uncovers a conspiracy that could return our entire planet to a perilous order not seen since prehistoric times.
Official Site
Trailer
---
Ocean's 8
PG-13
for language, drug use, and some suggestive content


Sarah Paulson, Helena Bonham Carter

-

1 hr. 50 mins.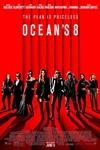 Debbie Ocean gathers a crew to attempt an impossible heist at New York City's yearly Met Gala.
Official Site
Trailer
---
Solo: A Star Wars Story
PG-13
for sequences of sci-fi action/violence


Alden Ehrenreich, Donald Glover

-

2 hr. 15 mins.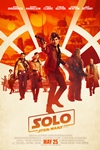 Board the Millennium Falcon and journey to a galaxy far, far away in Solo: A Star Wars Story, an all-new adventure with the most beloved scoundrel in the galaxy. Through a series of daring escapades deep within a dark and dangerous criminal underworld, Han Solo meets his mighty future copilot Chewbacca and encounters the notorious gambler Lando Calrissian, in a journey that will set the course of one of the Star Wars saga's most unlikely heroes.
Official Site
Trailer
---
Book Club
PG-13
for sex-related material throughout and for language


Diane Keaton, Jane Fonda

-

1 hr. 44 mins.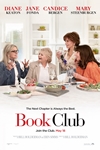 Diane (Diane Keaton) is recently widowed after 40 years of marriage. Vivian (Jane Fonda) enjoys her men with no strings attached. Sharon (Candice Bergen) is still working through a decades-old divorce. Carol's (Mary Steenburgen) marriage is in a slump after 35 years.
Four lifelong friends' lives are turned upside down to hilarious ends when their book club tackles the infamous Fifty Shades of Grey. From discovering new romance to rekindling old flames, they inspire each other to make their next chapter the best chapter.
Official Site
Trailer
---
Deadpool 2
R
for strong violence and language throughout, sexual references and brief drug material


Ryan Reynolds, Morena Baccarin

-

1 hr. 59 mins.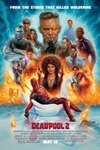 After surviving a near fatal bovine attack, a disfigured cafeteria chef (Wade Wilson) struggles to fulfill his dream of becoming Mayberry's hottest bartender while also learning to cope with his lost sense of taste. Searching to regain his spice for life, as well as a flux capacitor, Wade must battle ninjas, the yakuza, and a pack of sexually aggressive canines, as he journeys around the world to discover the importance of family, friendship, and flavor - finding a new taste for adventure and earning the coveted coffee mug title of World's Best Lover.
Official Site
Trailer
---
Show Dogs
PG
for suggestive and rude humor, language and some action language and some action


Will Arnett, Natasha Lyonne

-

1 hr. 32 mins.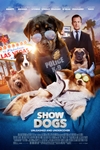 Starring Will Arnett, Chris "Ludacris" Bridges, Natasha Lyonne, Jordin Sparks, Gabriel Iglesias, Shaquille O'Neal, Alan Cumming, and Stanley Tucci, SHOWDOGS is a family comedy about the unlikely pairing of a human detective (Arnett) and his canine partner (voice of Chris "Ludacris" Bridges), who has to go undercover at the world's most exclusive dog show to solve his biggest case yet.
Official Site
Trailer
---
Avengers: Infinity War
PG-13
for intense sequences of sci-fi violence and action throughout, language and some crude references


Robert Downey Jr., Chris Evans

-

2 hr. 36 mins.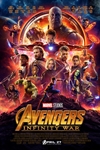 An unprecedented cinematic journey ten years in the making and spanning the entire Marvel Cinematic Universe, Marvel Studios' "Avengers: Infinity War" brings to the screen the ultimate, deadliest showdown of all time. The Avengers and their Super Hero allies must be willing to sacrifice all in an attempt to defeat the powerful Thanos before his blitz of devastation and ruin puts an end to the universe.
Official Site
Trailer
---