Baywatch
R
for language throughout, crude sexual content, and graphic nudity


Dwayne Johnson, Zac Efron

-

1 hr. 59 mins.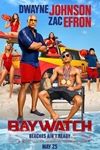 The story follows devoted lifeguard Mitch Buchannon as he butts heads with a brash new recruit. Together, they uncover a local criminal plot that threatens the future of the Bay.
Official Site
Trailer
---
Alien: Covenant
R
for sci-fi violence, bloody images, language and some sexuality/nudity


Michael Fassbender, Katherine Waterston

-

2 hr. 3 mins.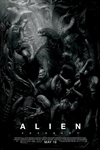 Bound for a remote planet on the far side of the galaxy, the crew of the colony ship Covenant discovers what they think is an uncharted paradise, but is actually a dark, dangerous world -- whose sole inhabitant is the "synthetic" David, survivor of the doomed Prometheus expedition.
Official Site
Trailer
---
Diary of a Wimpy Kid: The Long Haul
PG
for some rude humor


Jason Ian Drucker, Charlie Wright

-

1 hr. 30 mins.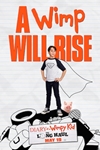 In DIARY OF A WIMPY KID: THE LONG HAUL, based on the record-breaking book series, a family road trip to attend Meemaw's 90th birthday party goes hilariously off course--thanks to Greg's newest scheme to (finally!) become famous.
Official Site
Trailer
---
Everything, Everything
PG-13
for thematic elements and brief sensuality


Ana de la Reguera, Taylor Hickson

-

1 hr. 36 mins.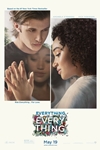 Maddy is desperate to experience the much more stimulating outside world, and the promise of her first romance. Gazing through windows and talking only through texts, she and Olly form a deep bond that leads them to risk everything to be together - even if it means losing everything.
Official Site
Trailer
---
King Arthur: Legend of the Sword
PG-13
for sequences of violence and action, some suggestive content and brief strong language


Charlie Hunnam, Astrid Bergès-Frisbey

-

2 hr. 6 mins.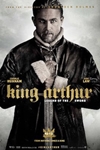 When the child Arthur's father is murdered, Vortigern, Arthur's uncle, seizes the crown. Robbed of his birthright and with no idea who he truly is, Arthur comes up the hard way in the back alleys of the city. But once he pulls the sword from the stone, his life is turned upside down and he is forced to acknowledge his true legacy - whether he likes it or not.
Official Site
Trailer
---
Snatched
R
for crude sexual content, brief nudity, and language throughout


Amy Schumer, Goldie Hawn

-

1 hr. 31 mins.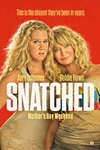 After her boyfriend dumps her on the eve of their exotic vacation, impetuous dreamer Emily Middleton persuades her ultra-cautious mother, Linda to travel with her to paradise. Polar opposites, Emily and Linda realize that working through their differences as mother and daughter - in unpredictable, hilarious fashion - is the only way to escape the wildly outrageous jungle adventure they have fallen into.
Official Site
Trailer
---
Guardians of the Galaxy Vol. 2
PG-13
for sequences of sci-fi action and violence, language, and brief suggestive content


Chris Pratt, Zoe Saldana

-

2 hr. 17 mins.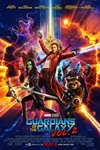 Set to the all-new sonic backdrop of Awesome Mixtape #2, Marvel Studios' "Guardians of the Galaxy Vol. 2" continues the team's adventures as they traverse the outer reaches of the cosmos. The Guardians must fight to keep their newfound family together as they unravel the mystery of Peter Quill's true parentage. Old foes become new allies and fan-favorite characters from the classic comics will come to our heroes' aid as the Marvel Cinematic Universe continues to expand.
Official Site
Trailer
---
The Circle
PG-13
for a sexual situation, brief strong language and some thematic elements including drug use


Tom Hanks, Emma Watson

-

1 hr. 50 mins.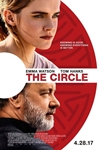 As she rises through the ranks of the world's largest tech and social media company, The Circle, Mae is encouraged by company founder Eamon Bailey to live her life with complete transparency. But no one is really safe when everyone is watching.
Official Site
Trailer
---
How to Be a Latin Lover
PG-13
for crude humor, sexual references and gestures, and for brief nudity.


Salma Hayek, Kristen Bell

-

1 hr. 55 mins.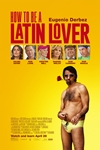 A very handsome and very young Maximo has a dream to be rich without ever having to work a day in his life. Having made a career of seducing rich older women, he marries a wealthy woman more than twice his age. 25 years later, spoiled and bored from waking up next to his now 80-year-old wife-he gets the surprise of his life when she ends up dumping him for a younger car salesman. Forced out of his mansion and desperate for a place to stay, he must move in with his estranged sister, Sara, and her nerdy but adorable son, Hugo in their small apartment. Anxious to return to the lap of luxury, Maximo uses his nephew's crush on a classmate to get to his new target-her grandmother, Celeste, a widowed billionaire. As Maximo tries to rekindle his powers as a Latin lover, he finds himself bonding with his nephew Hugo, and he begins to learn that being a Latin lover means that loving money isn't as important as the love of your family.
Official Site
Trailer
---
Sleight
R
for language throughout, drug content and some violence


Jacob Latimore, Seychelle Gabriel

-

1 hr. 30 mins.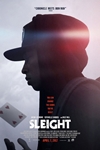 A young street magician is left to care for his little sister after their parents' passing and turns to illegal activities to keep a roof over their heads. When he gets in too deep, his sister is kidnapped and he is forced to use his magic and brilliant mind to save her.
Official Site
Trailer
---
The Fate of the Furious
PG-13
for prolonged sequences of violence and destruction, suggestive content, and language.


Vin Diesel, Dwayne Johnson

-

2 hr. 16 mins.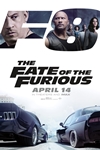 Now that Dom and Letty are on their honeymoon and Brian and Mia have retired from the game-and the rest of the crew has been exonerated-the globetrotting team has found a semblance of a normal life. But when a mysterious woman seduces Dom into the world of crime he can't seem to escape and a betrayal of those closest to him, they will face trials that will test them as never before.
From the shores of Cuba and the streets of New York City to the icy plains off the arctic Barents Sea, our elite force will crisscross the globe to stop an anarchist from unleashing chaos on the world's stage... and to bring home the man who made them a family.
Official Site
Trailer
---
The Case for Christ
PG
for thematic elements including medical descriptions of crucifixion, and incidental smoking.


Mike Vogel, Erika Christensen

-

1 hr. 52 mins.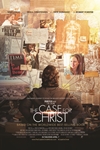 A hard-driving journalist, Lee Strobel was exactly where he expected to be at work: on top. His award-winning investigative reporting recently earned him a promotion to legal editor at the ChicagoTribune. But things weren't going nearly as well at home where his wife Leslie's newfound faith in Christ went against everything Lee believed - or didn't believe - as an avowed atheist. Utilizing his journalistic and legal training, Lee begins a quest to debunk the claims of Christianity in order to save his crumbling marriage. Chasing down the biggest story of his career, Lee comes face-to-face with unexpected results that could change everything he knows to be true.
Official Site
Trailer
---
Gifted
PG-13



Chris Evans, Jenny Slate

-

1 hr. 41 mins.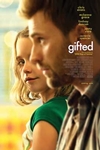 Frank Adler is a single man raising a child prodigy - his spirited young niece Mary - in a coastal town in Florida. Frank's plans for a normal school life for Mary are foiled when the seven-year-old's mathematical abilities come to the attention of Frank's formidable mother Evelyn whose plans for her granddaughter threaten to separate Frank and Mary. Octavia Spencer plays Roberta, Frank and Mary's landlady and best friend. Jenny Slate is Mary's teacher, Bonnie, a young woman whose concern for her student develops into a connection with her uncle as well.
Official Site
Trailer
---
Going in Style
PG-13
for drug content, language and some suggestive material


Morgan Freeman, Michael Caine

-

1 hr. 36 mins.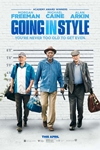 Lifelong buddies Willie, Joe and Al, decide to buck retirement and step off the straight-and-narrow for the first time in their lives when their pension fund becomes a corporate casualty. Desperate to pay the bills and come through for their loved ones, the three risk it all by embarking on a daring bid to knock off the very bank that absconded with their money.
Official Site
Trailer
---
Smurfs: The Lost Village
PG
for some mild action and rude humor


Demi Lovato, Rainn Wilson

-

1 hr. 29 mins.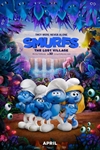 It seems to Smurfette that everyone else in the Village has a purpose — Papa Smurf (leading), Baker Smurf (baking), even Grouchy Smurf (grouching) — except for her. So what's the only girl in the village to do? Go in search of hers, of course! When she accidentally crosses paths with a mysterious creature that takes off into the Enchanted Forest, she follows, and sets off into the uncharted and strictly forbidden woods. Joined by her brothers Brainy, Hefty and Clumsy — and with the evil wizard Gargamel shadowing their every step — Team Smurf undertakes a wild journey full of action, danger and discovery, setting them on a course that leads to the biggest mystery in Smurf history!
Official Site
Trailer
---
The Boss Baby
PG
for some mild rude humor


Alec Baldwin, Steve Buscemi

-

1 hr. 37 mins.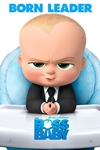 A hilariously universal story about how a new baby's arrival impacts a family, told from the point of view of a delightfully unreliable narrator, a wildly imaginative 7 year old named Tim.
Official Site
Trailer
---
The Zookeeper's Wife
PG-13
for thematic elements, disturbing images, violence, brief sexuality, nudity and smoking.


Jessica Chastain, Johan Heldenbergh

-

2 hr. 4 mins.
The real-life story of one working wife and mother who became a hero to hundreds during World War II. In 1939 Poland, Antonina Zabinski and her husband, Dr. Jan Zabinski, have the Warsaw Zoo flourishing under his stewardship and her care. When their country is invaded by the Nazis, Jan and Antonina are stunned - and forced to report to the Reich's newly appointed chief zoologist, Lutz Heck. To fight back on their own terms, the Zabinskis covertly begin working with the Resistance - and put into action plans to save lives out of what has become the Warsaw Ghetto, with Antonina putting herself and her family at great risk.
Official Site
Trailer
---
Power Rangers
PG-13
for sequences of sci-fi violence, action and destruction, language, and for some crude humor


Becky G, RJ Cyler

-

2 hr. 4 mins.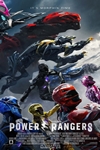 The story follows five ordinary teens who must become something extraordinary when they learn that their small town of Angel Grove - and the world - is on the verge of being obliterated by an alien threat. Chosen by destiny, our heroes quickly discover they are the only ones who can save the planet. But to do so, they will have to overcome their real-life issues and before it's too late, band together as the Power Rangers.
Official Site
Trailer
---
Beauty and the Beast
PG
for some action violence, peril and frightening images.


Emma Watson, Dan Stevens

-

2 hr. 19 mins.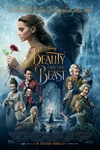 The fantastic journey of Belle, a bright, beautiful and independent young woman who is taken prisoner by a beast in his castle. Despite her fears, she befriends the castle's enchanted staff and learns to look beyond the Beast's hideous exterior and realize the kind heart and soul of the true Prince within.
Official Site
Trailer
---
Kong: Skull Island
PG-13
for intense sequences of sci-fi violence and action, and for brief strong language


Tom Hiddleston, Samuel L. Jackson

-

1 hr. 58 mins.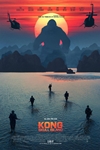 This film fully immerses audiences in the mysterious and dangerous home of the king of the apes as a team of explorers ventures deep inside the treacherous, primordial island.
Official Site
Trailer
---
Logan
R
for strong brutal violence and language throughout, and for brief nudity


Hugh Jackman, Patrick Stewart

-

2 hr. 21 mins.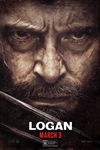 In the near future, a weary Logan cares for an ailing Professor X in a hide out on the Mexican border. But Logan's attempts to hide from the world and his legacy are up-ended when a young mutant arrives, being pursued by dark forces.
Official Site
Trailer
---
The Shack
PG-13
for thematic material including some violence


Sam Worthington, Radha Mitchell

-

2 hr. 12 mins.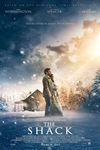 The film takes us on a father's uplifting spiritual journey. After suffering a family tragedy, Mack Phillips spirals into a deep depression causing him to question his innermost beliefs. Facing a crisis of faith, he receives a mysterious letter urging him to an abandoned shack deep in the Oregon wilderness. Despite his doubts, Mack journeys to the shack and encounters an enigmatic trio of strangers led by a woman named Papa. Through this meeting, Mack finds important truths that will transform his understanding of his tragedy and change his life forever.
Official Site
Trailer
---
Get Out
R
for violence, bloody images, and language including sexual references


Daniel Kaluuya, Allison Williams

-

1 hr. 43 mins.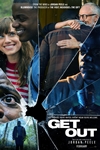 Now that Chris and his girlfriend, Rose, have reached the meet-the-parents milestone of dating, she invites him for a weekend getaway upstate with Missy and Dean. At first, Chris reads the family's overly accommodating behavior as nervous attempts to deal with their daughter's interracial relationship, but as the weekend progresses, a series of increasingly disturbing discoveries lead him to a truth that he could have never imagined.
Official Site
Trailer
---
The Lego Batman Movie
PG
for rude humor and some action


Will Arnett, Zach Galifianakis

-

1 hr. 44 mins.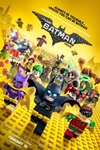 In the irreverent spirit of fun that made "The LEGO® Movie" a worldwide phenomenon, the self-described leading man of that ensemble - LEGO Batman - stars in his own big-screen adventure. But there are big changes brewing in Gotham, and if he wants to save the city from The Joker's hostile takeover, Batman may have to drop the lone vigilante thing, try to work with others and maybe, just maybe, learn to lighten up.
Official Site
Trailer
---
A Dog's Purpose
PG
for thematic elements and some peril


Britt Robertson, Josh Gad

-

1 hr. 40 mins.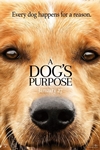 "A Dog's Purpose" shares the soulful and surprising story of one devoted dog who finds the meaning of his own existence through the lives of the humans he teaches to laugh and love.
Official Site
Trailer
---