Geostorm
PG-13
for destruction, action and violence


Gerard Butler, Katheryn Winnick

-

1 hr. 49 mins.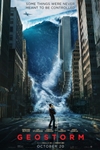 After an unprecedented series of natural disasters threatened the planet, the world's leaders came together to create an intricate network of satellites to control the global climate and keep everyone safe. But now, something has gone wrong - the system built to protect the Earth is attacking it, and it's a race against the clock to uncover the real threat before a worldwide geostorm wipes out everything...and everyone along with it.
Official Site
Trailer
---
Same Kind of Different as Me
PG-13
for thematic elements including some violence and language


Renée Zellweger, Djimon Hounsou

-

1 hr. 59 mins.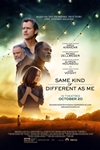 "SAME KIND OF DIFFERENT AS ME" is the story of an international art dealer Ron Hall who must befriend a dangerous homeless man in order to save his struggling marriage to his wife, a woman whose dreams will lead all three of them on the most remarkable journey of their lives. Voight plays Hall's father, with whom he reconciles thanks to the revelations of his new life.
Official Site
Trailer
---
Tyler Perry's Boo 2! A Madea Halloween
PG-13
for sexual references, drug content, language and some horror images


Tyler Perry, Inanna Sarkis

-

1 hr. 41 mins.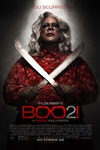 Madea and the gang are back for this hilarious sequel. Madea, Bam and Hattie venture to a haunted campground and the group must literally run for their lives when monsters, goblins and the bogeyman are unleashed.
Official Site
Trailer
---
Only the Brave
PG-13
for thematic content, some sexual references, language and drug material


Jennifer Connelly, Miles Teller

-

2 hr. 14 mins.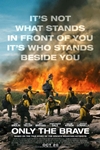 All men are created equal... then, a few become firefighters. Only the Brave, based on the true story of the Granite Mountain Hotshots, is the heroic story of one unit of local firefighters that through hope, determination, sacrifice, and the drive to protect families, communities, and our country become one of the most elite firefighting teams in the country. As most of us run from danger, they run toward it - they watch over our lives, our homes, everything we hold dear, as they forge a unique brotherhood that comes into focus with one fateful fire.
Official Site
Trailer
---
The Foreigner
R
for violence, language and some sexual material


Jackie Chan, Pierce Brosnan

-

1 hr. 54 mins.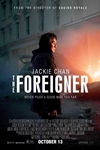 This film tells the story of humble London businessman Quan (Chan), whose long-buried past erupts in a revenge-fueled vendetta when the only person left for him to love -- his teenage daughter -- is taken from him in a senseless act of politically-motivated terrorism. In his relentless search for the identity of the terrorists, Quan is forced into a cat-and-mouse conflict with a British government official (Brosnan), whose own past may hold clues to the identities of the elusive killers.
Official Site
Trailer
---
Happy Death Day
PG-13
for violence/terror, crude sexual content, language, some drug material and partial nudity


Jessica Rothe, Israel Broussard

-

1 hr. 36 mins.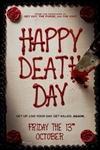 A college student relives the day of her murder with both its unexceptional details and terrifying end until she discovers her killer's identity.
Official Site
Trailer
---
Blade Runner 2049
R
for violence, some sexuality, nudity and language


Ryan Gosling, Harrison Ford

-

2 hr. 44 mins.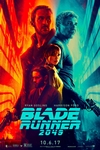 Thirty years after the events of the first film, a new blade runner, LAPD Officer K, unearths a long-buried secret that has the potential to plunge what's left of society into chaos. K's discovery leads him on a quest to find Rick Deckard, a former LAPD blade runner who has been missing for 30 years.
Official Site
Trailer
---
The Mountain Between Us
PG-13
for a scene of sexuality, peril, injury images, and brief strong language


Idris Elba, Kate Winslet

-

1 hr. 41 mins.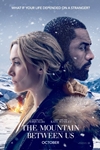 Stranded after a tragic plane crash, two strangers must forge a connection to survive the extreme elements of a remote snow covered mountain. When they realize help is not coming, they embark on a terrifying journey across hundreds of miles of wilderness, pushing one another to endure and igniting an unexpected attraction. The film is directed by Academy Award nominee Hany Abu-Asad and stars Academy Award winner Kate Winslet and Idris Elba.
Official Site
Trailer
---
My Little Pony: The Movie
PG
for mild action


Kristin Chenoweth, Tara Strong

-

1 hr. 44 mins.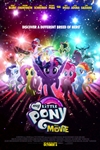 A dark force threatens Ponyville, and the Mane 6 – Twilight Sparkle, Applejack, Rainbow Dash, Pinkie Pie, Fluttershy, and Rarity – embark on an unforgettable journey beyond Equestria where they meet new friends and exciting challenges on a quest to use the magic of friendship to save their home.
Official Site
Trailer
---
Flatliners
PG-13
for violence and terror, sexual content, language, thematic material, and some drug references


Kiersey Clemons, Nina Dobrev

-

1 hr. 48 mins.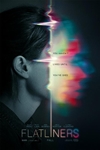 In Flatliners, five medical students, hoping to gain insight into the mystery of what lies beyond the confines of life, embark on a daring and dangerous experiment. By stopping their hearts for short periods of time, each triggers a near-death experience. As the investigation becomes more and more perilous, they are forced to confront the sins of their pasts, as well as contend with the paranormal consequences of trespassing to the other side.
Official Site
Trailer
---
A Question of Faith
PG
for thematic elements


Richard T. Jones, Kim Fields

-

1 hr. 44 mins.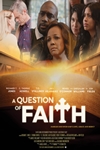 Pastor DAVID NEWMAN is a loving husband and father, set to take over his dad's church while neglecting the promises he's made to his 12-year-old son, ERIC. KATE HERNANDEZ is a spiritually driven single-parent and owner of a local restaurant. Her daughter MARIA is a free-spirited teenager aspiring to be the first in her family to go to college. JOHN DANIELSON is the owner of a failing construction company who sees his daughter MICHELLE's fledgling singing career as a way out of financial trouble. The lives of these strangers collide when two twists of fate strike back to back. The first: while texting and driving in her car, Maria accidentally hits Eric, which lands Maria in jail and leaves Eric's family with an unthinkable dilemma. The second: while auditioning for a major record label, Michelle collapses, leading to a discovery about her health which rocks the very foundation of her father's dream.
Official Site
Trailer
---
Battle of the Sexes
PG-13
for some sexual content and partial nudity


Emma Stone, Steve Carell

-

2 hr. 1 mins.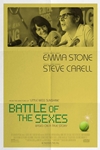 The electrifying 1973 tennis match between World number one Billie Jean King and ex-champ and serial hustler Bobby Riggs was billed as THE BATTLE OF THE SEXES and became the most watched televised sports event of all time. The match caught the zeitgeist and sparked a global conversation on gender equality, spurring on the feminist movement. Trapped in the media glare, King and Riggs were on opposites sides of a binary argument, but off-court each was fighting more personal and complex battles. With a supportive husband urging her to fight the Establishment for equal pay, the fiercely private King was also struggling to come to terms with her own sexuality, while Riggs gambled his legacy and reputation in a bid to relive the glories of his past. Together, Billie and Bobby served up a cultural spectacle that resonated far beyond the tennis courts and animated the discussions between men and women in bedrooms and boardrooms around the world.
Official Site
Trailer
---
The LEGO Ninjago Movie
PG
for some mild action and rude humor


Dave Franco, Justin Theroux

-

1 hr. 41 mins.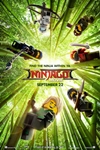 In this big-screen NINJAGO adventure, the battle for NINJAGO City calls to action young Master Builder Lloyd, aka the Green Ninja, along with his friends, who are all secret ninja warriors. Led by Master Wu, as wise-cracking as he is wise, they must defeat evil warlord Garmadon, The Worst Guy Ever, who also happens to be Lloyd's dad. Pitting mech against mech and father against son, the epic showdown will test this fierce but undisciplined team of modern-day ninjas who must learn to check their egos and pull together to unleash their inner power of Spinjitzu.
Official Site
Trailer
---
American Assassin
R
for strong violence throughout, some torture, language and brief nudity


Dylan O'Brien, Michael Keaton

-

1 hr. 51 mins.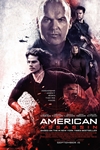 AMERICAN ASSASSIN follows the rise of Mitch Rapp a CIA black ops recruit under the instruction of Cold War veteran Stan Hurley. The pair is then enlisted by CIA Deputy Director Irene Kennedy to investigate a wave of apparently random attacks on both military and civilian targets. Together the three discover a pattern in the violence leading them to a joint mission with a lethal Turkish agent to stop a mysterious operative intent on starting a World War in the Middle East.
Official Site
Trailer
---
Home Again
PG-13
for some thematic and sexual material


Reese Witherspoon, Michael Sheen

-

1 hr. 37 mins.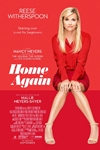 HOME AGAIN stars Reese Witherspoon as Alice Kinney in a modern romantic comedy. Recently separated from her husband, (Michael Sheen), Alice decides to start over by moving back to her hometown of Los Angeles with her two young daughters. During a night out on her 40th birthday, Alice meets three aspiring filmmakers who happen to be in need of a place to live. Alice agrees to let the guys stay in her guest house temporarily, but the arrangement ends up unfolding in unexpected ways. Alice's unlikely new family and new romance comes to a crashing halt when her ex-husband shows up, suitcase in hand. HOME AGAIN is a story of love, friendship, and the families we create. And one very big life lesson: Starting over is not for beginners.
Official Site
Trailer
---
It
R
for violence/horror, bloody images, and for language


Bill Skarsgård, Jaeden Lieberher

-

2 hr. 15 mins.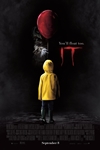 When children begin to disappear in the town of Derry, Maine, a group of young kids are faced with their biggest fears when they square off against an evil clown named Pennywise, whose history of murder and violence dates back for centuries.
Official Site
Trailer
---
The Hitman's Bodyguard
R
for strong violence and language throughout


Ryan Reynolds, Samuel L. Jackson

-

1 hr. 58 mins.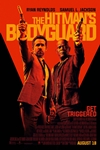 The world's top protection agent gets a new client: a hit man who came in from the cold. They've been on the opposite ends of a bullet for years. Now they must team up and have only 24 hours to get to The Hague to bring down a murderous dictator.
Official Site
Trailer
---
Annabelle: Creation
R
for horror violence and terror


Stephanie Sigman, Talitha Bateman

-

1 hr. 49 mins.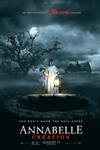 In "Annabelle: Creation", several years after the tragic death of their little girl, a dollmaker and his wife welcome a nun and several girls from a shuttered orphanage into their home, soon becoming the target of the dollmaker's possessed creation, Annabelle.
Official Site
Trailer
---
The Dark Tower
PG-13
for thematic material including sequences of gun violence and action


Idris Elba, Matthew McConaughey

-

1 hr. 34 mins.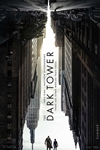 There are other worlds than these. Stephen King's The Dark Tower, the ambitious and expansive story from one of the world's most celebrated authors, makes its launch to the big screen. The last Gunslinger, Roland Deschain (Idris Elba), has been locked in an eternal battle with Walter O'Dim, also known as the Man in Black (Matthew McConaughey), determined to prevent him from toppling the Dark Tower, which holds the universe together. With the fate of the worlds at stake, good and evil will collide in the ultimate battle as only Roland can defend the Tower from the Man in Black.
Official Site
Trailer
---
The Emoji Movie
PG
for rude humor


Anna Faris, T.J. Miller

-

1 hr. 31 mins.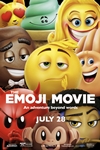 Hidden within the messaging app is Textopolis, a bustling city where all your favorite emojis live, hoping to be selected by the phone's user. In this world, each emoji has only one facial expression - except for Gene, an exuberant emoji who was born without a filter and is bursting with multiple expressions. Determined to become "normal" like the other emojis, Gene enlists the help of his handy best friend Hi-5 and the famous code breaker emoji Jailbreak. Together, they embark on an epic "app-venture" through the apps on the phone, each its own wild and fun world, to find the Code that will fix Gene. But when a greater danger threatens the phone, the fate of all emojis depends on these three unlikely friends who must save their world before it's deleted forever.
Official Site
Trailer
---
Dunkirk
PG-13
for intense war experience and some language


Tom Hardy, Mark Rylance

-

1 hr. 47 mins.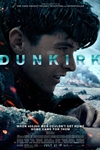 In May 1940, Germany advanced into France, trapping Allied troops on the beaches of Dunkirk. Under air and ground cover from British and French forces, troops were slowly and methodically evacuated from the beach using every serviceable naval and civilian vessel that could be found. At the end of this heroic mission, 330,000 French, British, Belgian and Dutch soldiers were safely evacuated.
Official Site
Trailer
---
Spider-Man: Homecoming
PG-13
for sci-fi action violence, some language and brief suggestive comments


Tom Holland, Michael Keaton

-

2 hr. 13 mins.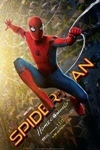 A young Peter Parker/Spider-Man begins to navigate his newfound identity as the web-slinging super hero. Thrilled by his experience with the Avengers, Peter returns home, where he lives with his Aunt May, under the watchful eye of his new mentor Tony Stark. Peter tries to fall back into his normal daily routine - distracted by thoughts of proving himself to be more than just your friendly neighborhood Spider-Man - but when the Vulture emerges as a new villain, everything that Peter holds most important will be threatened.
Official Site
Trailer
---
Despicable Me 3
PG
for action and rude humor


Kristen Wiig, Trey Parker

-

1 hr. 30 mins.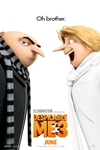 The team who brought you Despicable Me, Despicable Me 2 and Minions, returns to continue the adventures of Gru, Lucy, their adorable daughters - Margo, Edith and Agnes - and the Minions. Villain Balthazar Bratt is a former child star who's grown up to become obsessed with the character he played in the '80s, and proves to be Gru's most formidable nemesis to date.
Official Site
Trailer
---
Cars 3
G



Armie Hammer, Nathan Fillion

-

1 hr. 49 mins.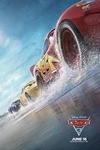 Blindsided by a new generation of blazing-fast racers, the legendary Lightning McQueen (voice of Owen Wilson) is suddenly pushed out of the sport he loves. To get back in the game, he will need the help of an eager young race technician, Cruz Ramirez (voice of Cristela Alonzo), with her own plan to win, plus inspiration from the late Fabulous Hudson Hornet and a few unexpected turns. Proving that #95 isn't through yet will test the heart of a champion on Piston Cup Racing's biggest stage!
Official Site
Trailer
---
Wonder Woman
PG-13
for sequences of violence and action, and some suggestive content


Gal Gadot, Chris Pine

-

2 hr. 21 mins.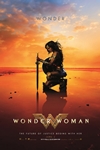 Before she was Wonder Woman, she was Diana, princess of the Amazons, trained to be an unconquerable warrior. Raised on a sheltered island paradise, when an American pilot crashes on their shores and tells of a massive conflict raging in the outside world, Diana leaves her home, convinced she can stop the threat. Fighting alongside man in a war to end all wars, Diana will discover her full powers...and her true destiny.
Official Site
Trailer
---