Mortal Engines
PG-13
for sequences of futuristic violence and action


Hera Hilmar, Robert Sheehan

-

2 hr. 8 mins.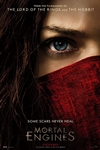 Hundreds of years after civilization was destroyed by a cataclysmic event, a mysterious young woman, Hester Shaw (Hera Hilmar), emerges as the only one who can stop London - now a giant, predator city on wheels - from devouring everything in its path. Feral, and fiercely driven by the memory of her mother, Hester joins forces with Tom Natsworthy (Robert Sheehan), an outcast from London, along with Anna Fang (Jihae), a dangerous outlaw with a bounty on her head.
Official Site
Trailer
---
The Mule
R
for language throughout and brief sexuality/nudity


Clint Eastwood, Bradley Cooper

-

1 hr. 56 mins.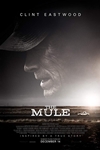 Earl Stone, a man in his 80s who is broke, alone, and facing foreclosure of his business when he is offered a job that simply requires him to drive. Easy enough, but, unbeknownst to Earl, he's just signed on as a drug courier for a Mexican cartel. He does well - so well, in fact, that his cargo increases exponentially, and Earl is assigned a handler. But he isn't the only one keeping tabs on Earl; the mysterious new drug mule has also hit the radar of hard-charging DEA agent Colin Bates. And even as his money problems become a thing of the past, Earl's past mistakes start to weigh heavily on him, and it's uncertain if he'll have time to right those wrongs before law enforcement, or the cartel's enforcers, catch up to him.
Official Site
Trailer
---
Spider-Man: Into the Spider-Verse
PG
for frenetic sequences of animated action violence, thematic elements, and mild language


Shameik Moore, Jake Johnson

-

1 hr. 40 mins.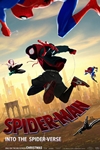 Spider-Man: Into the Spider-Verse introduces Brooklyn teen Miles Morales, and the limitless possibilities of the Spider-Verse, where more than one can wear the mask.
Official Site
Trailer
---
Once Upon A Deadpool
PG-13
for intense sequences of violence and action, crude sexual content, language, thematic elements and brief drug material


Ryan Reynolds, Josh Brolin

-

1 hr. 59 mins.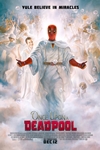 This is a fairy tale that gives zero F's.
To kick off the holidays, Twentieth Century Fox presents ONCE UPON A DEADPOOL. The originally R-rated DEADPOOL 2 has been revamped, renamed and re-released in theaters for a limited run with a PG-13 rating. The only f-word in this film is Family.
"Fox has been asking for a PG-13 basically since the start in 2006," Ryan Reynolds told Deadline. "I've said no since 2006. Now, this one time, I said 'Yes' on two conditions. First, a portion of the proceeds had to go to charity. Second, I wanted to kidnap Fred Savage. The second condition took some explaining..."
Fred Savage will join Reynolds in new added scenes for ONCE UPON A DEADPOOL as an obvious nod to Savage's starring role in the 1987 bedtime-story classic THE PRINCESS BRIDE. Fred remarked, "while my participation in this film was anything but voluntary, I am happy to learn that Fudge Cancer will be the beneficiary of this shameless cash grab."
For every ticket sold, $1 will go to the fittingly renamed charity Fudge Cancer
Official Site
Trailer
---
The Possession of Hannah Grace
R
for gruesome images and terror throughout


Stana Katic, Shay Mitchell

-

1 hr. 26 mins.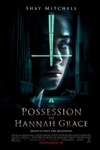 A shocking exorcism spirals out of control, claiming the life of a young woman. Months later, Megan Reed (Shay Mitchell) is working the graveyard shift in the morgue when she takes delivery of a disfigured cadaver. Locked alone inside the basement corridors, Megan begins to experience horrifying visions and starts to suspect that the body may be possessed by a ruthless demonic force.
Official Site
Trailer
---
Creed II
PG-13
for sports action violence, language, and a scene of sensuality


Sylvester Stallone, Michael B. Jordan

-

2 hr. 8 mins.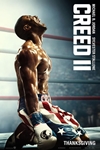 Life has become a balancing act for Adonis Creed. Between personal obligations and training for his next big fight, he is up against the challenge of his life. Facing an opponent with ties to his family's past only intensifies his impending battle in the ring. Rocky Balboa is there by his side through it all and, together, Rocky and Adonis will confront their shared legacy, question what's worth fighting for, and discover that nothing's more important than family. Creed II is about going back to basics to rediscover what made you a champion in the first place, and remembering that, no matter where you go, you can't escape your history.
Official Site
Trailer
---
Ralph Breaks the Internet
PG
for some action and rude humor


John C. Reilly, Sarah Silverman

-

1 hr. 54 mins.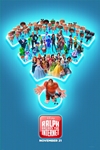 Video-game bad guy Ralph and best friend Vanellope von Schweetz leave the comforts of Litwak's arcade in an attempt to save her game, Sugar Rush. Their quest takes them to the vast, uncharted world of the internet where they rely on the citizens of the internet "the Netizens" to help navigate their way. Lending a virtual hand are Yesss, the head algorithm and the heart and soul of the trend-making site "BuzzzTube," and Shank, a tough-as-nails driver from a gritty online auto-racing game called Slaughter Race, a place Vanellope wholeheartedly embraces - so much so that Ralph worries he may lose the only friend he's ever had.
Official Site
Trailer
---
Fantastic Beasts: The Crimes of Grindelwald
PG-13
for some sequences of fantasy action


Eddie Redmayne, Katherine Waterston

-

2 hr. 14 mins.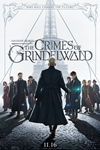 At the end of the first film, the powerful Dark wizard Gellert Grindelwald (Depp) was captured by MACUSA (Magical Congress of the United States of America), with the help of Newt Scamander (Redmayne). But, making good on his threat, Grindelwald escaped custody and has set about gathering followers, most unsuspecting of his true agenda: to raise pure-blood wizards up to rule over all non-magical beings.
In an effort to thwart Grindelwald's plans, Albus Dumbledore (Law) enlists his former student Newt Scamander, who agrees to help, unaware of the dangers that lie ahead. Lines are drawn as love and loyalty are tested, even among the truest friends and family, in an increasingly divided wizarding world.
Official Site
Trailer
---
Instant Family
PG-13
for thematic elements, sexual material, language and some drug referencees


Mark Wahlberg, Rose Byrne

-

1 hr. 58 mins.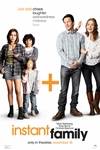 When a couple decides to start a family, they are inspired to pursue adoption through the foster care system. They feel like wonderful, altruistic people until they suddenly have three wild kids in their home. Now they must learn to love and parent children who have no interest in being parented in this heartwarming comedy.
Official Site
Trailer
---
Dr. Seuss' The Grinch
PG
for brief rude humor


Benedict Cumberbatch, Rashida Jones

-

1 hr. 30 mins.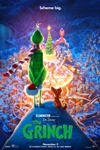 The Grinch tells the story of a cynical grump who goes on a mission to steal Christmas, only to have his heart changed by a young girl's generous holiday spirit. Funny, heartwarming and visually stunning, it's a universal story about the spirit of Christmas and the indomitable power of optimism.
Official Site
Trailer
---
The Girl in the Spider's Web
R
for violence, language and some sexual content/nudity


Claire Foy, Sverrir Gudnason

-

1 hr. 52 mins.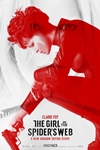 Lisbeth Salander, the cult figure and title character of the acclaimed Millennium book series created by Stieg Larsson, will return to the screen in The Girl in the Spider's Web, a first-time adaptation of the recent global bestseller. Golden Globe winner Claire Foy, the star of The Crown, will play the outcast vigilante defender under the direction of Fede Alvarez, the director of 2016's breakout thriller Don't Breathe; the screenplay adaptation is by Steven Knight and Fede Alvarez & Jay Basu.
Official Site
Trailer
---
Overlord
R
for strong bloody violence, disturbing images, language, and brief sexual content.


Jovan Adepo, Wyatt Russell

-

1 hr. 50 mins.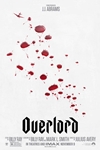 With only hours until D-Day, a team of American paratroopers drop into Nazi-occupied France to carry out a mission that's crucial to the invasion's success. Tasked with destroying a radio transmitter atop a fortified church, the desperate soldiers join forces with a young French villager to penetrate the walls and take down the tower. But, in a mysterious Nazi lab beneath the church, the outnumbered G.I.s come face-to-face with enemies unlike any the world has ever seen.
Official Site
Trailer
---
The Front Runner
R
for language including some sexual references


Hugh Jackman, Vera Farmiga

-

1 hr. 53 mins.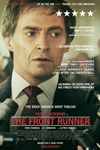 The film follows the rise and fall of Senator Hart, who captured the imagination of young voters and was considered the overwhelming front runner for the 1988 Democratic presidential nomination when his campaign was sidelined by the story of an extramarital relationship with Donna Rice. As tabloid journalism and political journalism merged for the first time, Senator Hart was forced to drop out of the race - events that left a profound and lasting impact on American politics and the world stage.
Official Site
Trailer
---
Nobody's Fool
R
for sexual content and language throughout, and for drug material


Tiffany Haddish, Tika Sumpter

-

1 hr. 47 mins.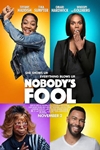 Trying to get back on her feet, wild child Tanya (Tiffany Haddish) looks to her buttoned-up, by the book sister Danica (Tika Sumpter) to help her get back on track. As these polar opposites collide - with hilarious and sometimes disastrous results - Tanya discovers that Danica's picture-perfect life - including her mysterious boyfriend - may not be what it seems.
Official Site
Trailer
---
Halloween (2018)
R
for horror violence and bloody images, language, brief drug use and nudity


Jamie Lee Curtis, Judy Greer

-

1 hr. 46 mins.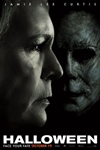 Jamie Lee Curtis returns to her iconic role as Laurie Strode, who comes to her final confrontation with Michael Myers, the masked figure who has haunted her since she narrowly escaped his killing spree on Halloween night four decades ago.
Official Site
Trailer
---
First Man
PG-13
for some thematic content involving peril, and brief strong language


Ryan Gosling, Claire Foy

-

2 hr. 18 mins.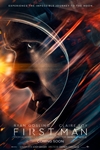 On the heels of their six-time Academy Award®-winning smash, La La Land, Oscar®-winning director Damien Chazelle and star Ryan Gosling reteam for Universal Pictures' First Man, the riveting story of NASA's mission to land a man on the moon, focusing on Neil Armstrong and the years 1961-1969. A visceral, first-person account, based on the book by James R. Hansen, the movie will explore the sacrifices and the cost on Armstrong and on the nation of one of the most dangerous missions in history.
Official Site
Trailer
---
Goosebumps 2: Haunted Halloween
PG
for scary creature action and images, some thematic elements, rude humor and language


Madison Iseman, Ben O'Brien

-

1 hr. 30 mins.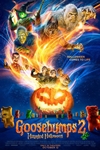 Slappy is back to wreak more havoc this Halloween in a brand-new comedy adventure based on R.L. Stine's 400-million-selling series of books.
Official Site
Trailer
---
The Hate U Give
PG-13
for mature thematic elements, some violent content, drug material and language


Amandla Stenberg, Regina Hall

-

2 hr. 12 mins.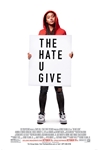 Starr Carter is constantly switching between two worlds: the poor, mostly black, neighborhood where she lives and the rich, mostly white, prep school she attends. The uneasy balance between these worlds is shattered when Starr witnesses the fatal shooting of her childhood best friend Khalil at the hands of a police officer. Now, facing pressures from all sides of the community, Starr must find her voice and stand up for what's right. THE HATE U GIVE is based on the critically acclaimed New York Times bestseller by Angie Thomas and stars Amandla Stenberg as Starr, with Russell Hornsby, Regina Hall, Common, Anthony Mackie and Issa Rae.
Official Site
Trailer
---
Venom
PG-13
for intense sequences of sci-fi violence and action, and for language


Tom Hardy, Michelle Williams

-

1 hr. 52 mins.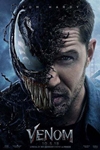 One of Marvel's most enigmatic, complex and badass characters comes to the big screen, starring Academy Award® nominated actor Tom Hardy as the lethal protector Venom.
Official Site
Trailer
---
Night School
PG-13
for crude and sexual content throughout, language, some drug references and violence


Kevin Hart, Tiffany Haddish

-

1 hr. 51 mins.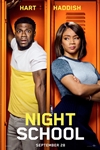 The comedy follows a group of misfits who are forced to attend adult classes in the longshot chance they'll pass the GED exam.
Official Site
Trailer
---
The Old Man & The Gun
PG-13
for brief strong language


Robert Redford, Casey Affleck

-

1 hr. 33 mins.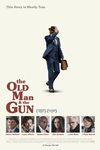 THE OLD MAN AND THE GUN is based on the true story of Forrest Tucker (Robert Redford), from his audacious escape from San Quentin at the age of 70 to an unprecedented string of heists that confounded authorities and enchanted the public. Wrapped up in the pursuit are detective John Hunt (Casey Affleck), who becomes captivated with Forrest's commitment to his craft, and a woman (Sissy Spacek), who loves him in spite of his chosen profession.
Official Site
Trailer
---
Smallfoot
PG
for some action, rude humor, and thematic elements


Channing Tatum, James Corden

-

1 hr. 38 mins.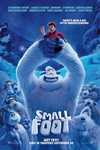 An animated adventure for all ages, with original music and an all-star cast, Smallfoot turns the Bigfoot legend upside down when a bright young Yeti finds something he thought didn't exist - a human. News of this Smallfoot throws the simple Yeti community into an uproar over what else might be out there in the big world beyond their snowy village, in an all new story about friendship, courage and the joy of discovery.
Official Site
Trailer
---
The House With A Clock In Its Walls
PG
for thematic elements including sorcery, some action, scary images, rude humor and language


Jack Black, Cate Blanchett

-

1 hr. 40 mins.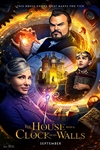 In the tradition of Amblin classics where fantastical events occur in the most unexpected places, Jack Black and two-time Academy Award® winner Cate Blanchett star in THE HOUSE WITH A CLOCK IN ITS WALLS, from Amblin Entertainment. The magical adventure tells the spine-tingling tale of 10-year-old Lewis (Owen Vaccaro) who goes to live with his uncle in a creaky old house with a mysterious tick-tocking heart. But his new town's sleepy façade jolts to life with a secret world of warlocks and witches when Lewis accidentally awakens the dead.
Official Site
Trailer
---
The Nun
R
for terror, violence, and disturbing/bloody images


Taissa Farmiga, Bonnie Aarons

-

1 hr. 39 mins.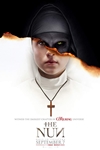 When a young nun at a cloistered abbey in Romania takes her own life, a priest with a haunted past and a novitiate on the threshold of her final vows are sent by the Vatican to investigate. Together they uncover the order's unholy secret. Risking not only their lives but their faith and their very souls, they confront a malevolent force in the form of the same demonic nun that first terrorized audiences in "The Conjuring 2," as the abbey becomes a horrific battleground between the living and the damned.
Official Site
Trailer
---
The Incredibles 2
PG
for action sequences and some brief mild language


Craig T. Nelson, Holly Hunter

-

1 hr. 58 mins.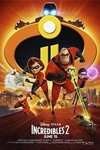 Everyone's favorite family of superheroes is back in Incredibles 2 but this time Helen (voice of Holly Hunter) is in the spotlight, leaving Bob (voice of Craig T. Nelson) at home with Violet (voice of Sarah Vowell) and Dash (voice of Huck Milner) to navigate the day-to-day heroics of normal life. It's a tough transition for everyone, made tougher by the fact that the family is still unaware of baby Jack-Jack's emerging superpowers. When a new villain hatches a brilliant and dangerous plot, the family and Frozone (voice of Samuel L. Jackson) must find a way to work together again which is easier said than done, even when they're all Incredible.
Official Site
Trailer
---
National Lampoon's Christmas Vacation
PG-13
N/A


Chevy Chase, Beverly D'Angelo

-

1 hr. 37 mins.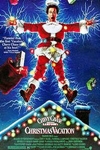 This is the third in the "National Lampoon" series about the Griswold family. In this sequel, the Griswolds must deal with a holiday with their in-laws.
Official Site
Trailer
---