First Man
PG-13
for some thematic content involving peril, and brief strong language


Ryan Gosling, Claire Foy

-

2 hr. 18 mins.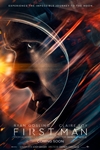 On the heels of their six-time Academy Award®-winning smash, La La Land, Oscar®-winning director Damien Chazelle and star Ryan Gosling reteam for Universal Pictures' First Man, the riveting story of NASA's mission to land a man on the moon, focusing on Neil Armstrong and the years 1961-1969. A visceral, first-person account, based on the book by James R. Hansen, the movie will explore the sacrifices and the cost on Armstrong and on the nation of one of the most dangerous missions in history.
Official Site
Trailer
---
Goosebumps 2: Haunted Halloween
PG
for scary creature action and images, some thematic elements, rude humor and language


Madison Iseman, Ben O'Brien

-

1 hr. 30 mins.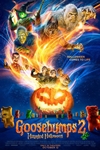 Slappy is back to wreak more havoc this Halloween in a brand-new comedy adventure based on R.L. Stine's 400-million-selling series of books.
Official Site
Trailer
---
Gosnell: The Trial Of America's Biggest Serial Killer
PG-13
for mature thematic content including disturbing images and descriptions


Dean Cain, Michael Beach

-

1 hr. 33 mins.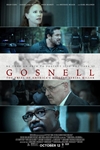 The film is the shocking true story of the investigation and trial of Dr Kermit Gosnell - his 30 year killing spree and the political and media establishment that tried to cover it up. Who can the investigators really trust when a routine drugs investigation uncovers a scandal that goes all the way to the top?
Official Site
Trailer
---
A Star is Born
R
for language throughout, some sexuality/nudity and substance abuse


Lady Gaga, Bradley Cooper

-

2 hr. 15 mins.
In this new take on the tragic love story, he plays seasoned musician Jackson Maine, who discovers - and falls in love with - struggling artist Ally (Gaga). She has just about given up on her dream to make it big as a singer, until Jack coaxes her into the spotlight.  But even as Ally's career takes off, the personal side of their relationship is breaking down, as Jack fights an ongoing battle with his own internal demons.
Official Site
Trailer
---
Venom
PG-13
for intense sequences of sci-fi violence and action, and for language


Tom Hardy, Michelle Williams

-

1 hr. 52 mins.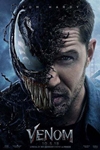 One of Marvel's most enigmatic, complex and badass characters comes to the big screen, starring Academy Award® nominated actor Tom Hardy as the lethal protector Venom.
Official Site
Trailer
---
Night School
PG-13
for crude and sexual content throughout, language, some drug references and violence


Kevin Hart, Tiffany Haddish

-

1 hr. 51 mins.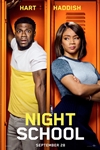 The comedy follows a group of misfits who are forced to attend adult classes in the longshot chance they'll pass the GED exam.
Official Site
Trailer
---
Smallfoot
PG
for some action, rude humor, and thematic elements


Channing Tatum, James Corden

-

1 hr. 38 mins.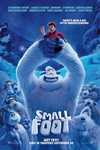 An animated adventure for all ages, with original music and an all-star cast, Smallfoot turns the Bigfoot legend upside down when a bright young Yeti finds something he thought didn't exist - a human. News of this Smallfoot throws the simple Yeti community into an uproar over what else might be out there in the big world beyond their snowy village, in an all new story about friendship, courage and the joy of discovery.
Official Site
Trailer
---
Fahrenheit 11/9
R
for language and some disturbing material/images


Michael Moore

-

2 hr. 5 mins.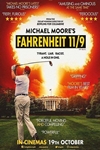 Michael Moore's "Fahrenheit 11/9" is a provocative and comedic look at the times in which we live. It will explore the two most important questions of the Trump Era: How the f**k did we get here, and how the f**k do we get out? It's the film to see before it's too late.
Official Site
Trailer
---
The House With A Clock In Its Walls
PG
for thematic elements including sorcery, some action, scary images, rude humor and language


Jack Black, Cate Blanchett

-

1 hr. 40 mins.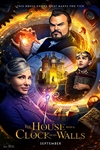 In the tradition of Amblin classics where fantastical events occur in the most unexpected places, Jack Black and two-time Academy Award® winner Cate Blanchett star in THE HOUSE WITH A CLOCK IN ITS WALLS, from Amblin Entertainment. The magical adventure tells the spine-tingling tale of 10-year-old Lewis (Owen Vaccaro) who goes to live with his uncle in a creaky old house with a mysterious tick-tocking heart. But his new town's sleepy façade jolts to life with a secret world of warlocks and witches when Lewis accidentally awakens the dead.
Official Site
Trailer
---
Unbroken: Path to Redemption
PG-13
for thematic content and related disturbing images


Samuel Hunt, Merritt Patterson

-

1 hr. 38 mins.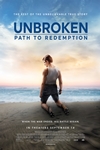 Based on Laura Hillenbrand's bestselling book, UNBROKEN: PATH TO REDEMPTION begins where the hit movie Unbrokenconcludes, sharing the next amazing chapter of the unbelievable true story of Olympian and World War II hero Louis Zamperini.
Haunted by nightmares of his torment, Louie sees himself as anything but a hero. Then, he meets Cynthia, a young woman who captures his eye-and his heart.
Louie's wrathful quest for revenge drives him deeper into despair, putting the couple on the brink of divorce. Until Cynthia experiences Billy Graham's 1949 Los Angeles Crusade where she finds faith in God and a renewed commitment to her marriage and her husband. Now, her most fervent prayer is for God to help Louie find the peace and forgiveness he so desperately needs.
UNBROKEN: PATH TO REDEMPTION brings to life the rest of this powerful real-life story of forgiveness, redemption, and amazing grace.
Official Site
Trailer
---
White Boy Rick
R
for language throughout, drug content, violence, some sexual references, and brief nudity


Matthew McConaughey, Richie Merritt

-

1 hr. 51 mins.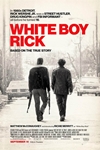 Set in 1980s Detroit at the height of the crack epidemic and the War on Drugs, WHITE BOY RICK is based on the moving true story of a blue-collar father and his teenage son, Rick Wershe, who became an undercover police informant and later a drug dealer, before he was abandoned by his handlers and sentenced to life in prison.
Official Site
Trailer
---
The Nun
R
for terror, violence, and disturbing/bloody images


Taissa Farmiga, Bonnie Aarons

-

1 hr. 39 mins.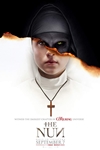 When a young nun at a cloistered abbey in Romania takes her own life, a priest with a haunted past and a novitiate on the threshold of her final vows are sent by the Vatican to investigate. Together they uncover the order's unholy secret. Risking not only their lives but their faith and their very souls, they confront a malevolent force in the form of the same demonic nun that first terrorized audiences in "The Conjuring 2," as the abbey becomes a horrific battleground between the living and the damned.
Official Site
Trailer
---
Peppermint
R
for strong violence and language throughout


Jennifer Garner, Richard Cabral

-

1 hr. 35 mins.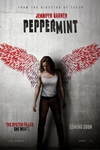 Peppermint is an action thriller which tells the story of young mother Riley North (Garner) who awakens from a coma after her husband and daughter are killed in a brutal attack on the family. When the system frustratingly shields the murderers from justice, Riley sets out to transform herself from citizen to urban guerilla. Channeling her frustration into personal motivation, she spends years in hiding honing her mind, body and spirit to become an unstoppable force eluding the underworld, the LAPD and the FBI- as she methodically delivers her personal brand of justice.
Official Site
Trailer
---
Operation Finale
PG-13
disturbing thematic content and related violent images, and for some language.


Oscar Isaac, Ben Kingsley

-

2 hr. 3 mins.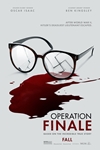 The film vividly captures the ingenious and brilliantly executed mission to capture Adolf Eichmann, one of the chief architects of the Holocaust.
Fifteen years after the end of World War II, acting on irrefutable evidence, a top-secret team of Israeli agents travel to Argentina where Eichmann (Kingsley) has been in hiding together with his family under an alias Ricardo Klement and execute an extremely dangerous abduction. In attempting to sneak him out of Argentina to stand trial in Israel while being pursued by the country's right-wing forces, agent Peter Malkin (Isaac) is forced to engage Eichmann in an intense and gripping game of cat-and-mouse with life-and-death stakes.
Official Site
Trailer
---
Searching
PG-13
for thematic content, some drug and sexual references, and for language


John Cho, Debra Messing

-

1 hr. 42 mins.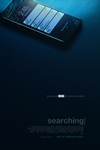 After David Kim (John Cho)'s 16-year-old daughter goes missing, a local investigation is opened and a detective is assigned to the case. But 37 hours later and without a single lead, David decides to search the one place no one has looked yet, where all secrets are kept today: his daughter's laptop. In a hyper-modern thriller told via the technology devices we use every day to communicate, David must trace his daughter's digital footprints before she disappears forever.
Official Site
Trailer
---
Alpha
PG-13
for some intense peril


Kodi Smit-McPhee, Leonor Varela

-

1 hr. 37 mins.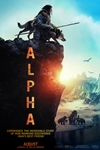 An epic adventure set in the last Ice Age. Europe, 20,000 years ago. While on his first hunt with his tribe's most elite group, a young man is injured and left for dead. Awakening to find himself broken and alone -- he must learn to survive and navigate the harsh and unforgiving wilderness. Reluctantly taming a lone wolf abandoned by its pack, the pair learn to rely on each other and become unlikely allies, enduring countless dangers and overwhelming odds in order to find their way home before the deadly winter arrives.
Official Site
Trailer
---
Crazy Rich Asians
PG-13
for some suggestive content and language


Constance Wu, Michelle Yeoh

-

2 hr. 1 mins.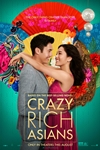 "Crazy Rich Asians" follows native New Yorker Rachel Chu (Wu) as she accompanies her longtime boyfriend, Nick Young (Golding), to his best friend's wedding in Singapore. Excited about visiting Asia for the first time but nervous about meeting Nick's family, Rachel is unprepared to learn that Nick has neglected to mention a few key details about his life. It turns out that he is not only the scion of one of the country's wealthiest families but also one of its most sought-after bachelors. Being on Nick's arm puts a target on Rachel's back, with jealous socialites and, worse, Nick's own disapproving mother (Yeoh) taking aim. And it soon becomes clear that while money can't buy love, it can definitely complicate things.
Official Site
Trailer
---
The Meg
PG-13
for action/peril, bloody images and some language


Jason Statham, Li Bingbing

-

1 hr. 53 mins.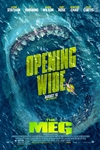 A deep-sea submersible part of an international undersea observation program has been attacked by a massive creature, previously thought to be extinct, and now lies disabled at the bottom of the deepest trench in the Pacific with its crew trapped inside. With time running out, expert deep sea rescue diver Jonas Taylor is recruited by a visionary Chinese oceanographer, against the wishes of his daughter Suyin, to save the crew and the ocean itself from this unstoppable threat: a pre-historic 75-foot-long shark known as the Megalodon. What no one could have imagined is that, years before, Taylor had encountered this same terrifying creature. Now, teamed with Suyin, he must confront his fears and risk his own life to save everyone trapped below bringing him face to face once more with the greatest and largest predator of all time.
Official Site
Trailer
---
Slender Man
PG-13
for disturbing images sequences of terror, thematic elements and language including some crude sexual references


Julia Goldani Telles, Joey King

-

1 hr. 33 mins.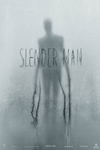 In a small town in Massachusetts, four high school girls perform a ritual in an attempt to debunk the lore of SLENDER MAN. When one of the girls goes mysteriously missing, they begin to suspect that she is, in fact, his latest victim.
Official Site
Trailer
---
Disney's Christopher Robin
PG
for some action


Ewan McGregor, Hayley Atwell

-

1 hr. 44 mins.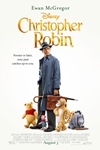 In the heat-warming live action adventure "Disney's Christopher Robin," the young boy who loved embarking on adventures in the Hundred Acre Wood with a band of spirited and loveable stuffed animals, has grown up and lost his way. Now it is up to his childhood friends to venture into our world and help Christopher Robin remember the loving and playful boy who is still inside.
Official Site
Trailer
---
Hotel Transylvania 3: Summer Vacation
PG
for some action and rude humor


Adam Sandler, Selena Gomez

-

1 hr. 37 mins.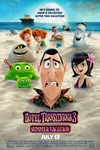 In Sony Pictures Animation's Hotel Transylvania 3, Mavis surprises Dracula with a family voyage on a luxury monster cruise ship so he can take a summer vacation from providing everyone else's vacation at the hotel, and the rest of Drac's Pack cannot resist tagging along. The monsters are all having a great time, indulging in all of the shipboard fun the cruise has to offer, from monster volleyball to colossus sized buffets and exotic excursions, but then the unexpected happens as Drac falls for the intriguing-yet-dangerous captain of the ship. Balancing family, friends, and a budding romance might just be too much, even for the most powerful vampire.
Official Site
Trailer
---
Ant-Man and the Wasp
PG-13
for some sci-fi action violence


Paul Rudd, Evangeline Lilly

-

1 hr. 58 mins.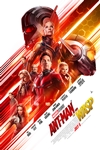 From the Marvel Cinematic Universe comes a new chapter featuring heroes with the astonishing ability to shrink: "Ant-Man and The Wasp." In the aftermath of "Captain America: Civil War," Scott Lang (Rudd) grapples with the consequences of his choices as both a Super Hero and a father. As he struggles to rebalance his home life with his responsibilities as Ant-Man, he's confronted by Hope van Dyne (Lilly) and Dr. Hank Pym (Douglas) with an urgent new mission. Scott must once again put on the suit and learn to fight alongside The Wasp as the team works together to uncover secrets from their past.
Official Site
Trailer
---
Jurassic World: Fallen Kingdom
PG-13
for intense sequences of science-fiction violence and peril


Chris Pratt, Bryce Dallas Howard

-

2 hr. 8 mins.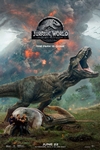 It's been three years since theme park and luxury resort Jurassic World was destroyed by dinosaurs out of containment. Isla Nublar now sits abandoned by humans while the surviving dinosaurs fend for themselves in the jungles.
When the island's dormant volcano begins roaring to life, Owen (Chris Pratt) and Claire (Bryce Dallas Howard) mount a campaign to rescue the remaining dinosaurs from this extinction-level event. Owen is driven to find Blue, his lead raptor who's still missing in the wild, and Claire has grown a respect for these creatures she now makes her mission. Arriving on the unstable island as lava begins raining down, their expedition uncovers a conspiracy that could return our entire planet to a perilous order not seen since prehistoric times.
Official Site
Trailer
---
The Incredibles 2
PG
for action sequences and some brief mild language


Craig T. Nelson, Holly Hunter

-

1 hr. 58 mins.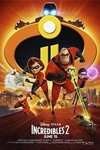 Everyone's favorite family of superheroes is back in Incredibles 2 but this time Helen (voice of Holly Hunter) is in the spotlight, leaving Bob (voice of Craig T. Nelson) at home with Violet (voice of Sarah Vowell) and Dash (voice of Huck Milner) to navigate the day-to-day heroics of normal life. It's a tough transition for everyone, made tougher by the fact that the family is still unaware of baby Jack-Jack's emerging superpowers. When a new villain hatches a brilliant and dangerous plot, the family and Frozone (voice of Samuel L. Jackson) must find a way to work together again which is easier said than done, even when they're all Incredible.
Official Site
Trailer
---