Glass
PG-13
for violence including some bloody images, thematic elements, and language


Bruce Willis, Samuel L. Jackson

-

2 hr. 9 mins.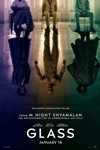 From Unbreakable, Bruce Willis returns as David Dunn as does Samuel L. Jackson as Elijah Price, known also by his pseudonym Mr. Glass. Joining from Split are James McAvoy, reprising his role as Kevin Wendell Crumb and the multiple identities who reside within, and Anya Taylor-Joy as Casey Cooke, the only captive to survive an encounter with The Beast. Following the conclusion of Split, Glass finds Dunn pursuing Crumb's superhuman figure of The Beast in a series of escalating encounters, while the shadowy presence of Price emerges as an orchestrator who holds secrets critical to both men.
Official Site
Trailer
---
Bohemian Rhapsody - Sing Along
PG-13



Rami Malek, Lucy Boynton

-

2 hr. 14 mins.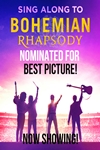 Bohemian Rhapsody is an enthralling celebration of Queen, their music, and their extraordinary lead singer Freddie Mercury, who defied stereotypes and convention to become one of history's most beloved entertainers. Following Queen's meteoric rise, their revolutionary sound and Freddie's solo career, the film also chronicles the band's reunion, and one of the greatest performances in rock history.
Official Site
Trailer
---
A Dog's Way Home
PG
for thematic elements, some peril and language


Ashley Judd, Alexandra Shipp

-

1 hr. 35 mins.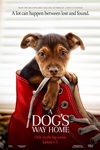 A Dog's Way Home chronicles the heartwarming adventure of Bella, a dog who embarks on an epic 400-mile journey home after she is separated from her beloved human.
Official Site
Trailer
---
Replicas
PG-13
for thematic material, violence, disturbing images, some nudity and sexual references


Keanu Reeves, Alice Eve

-

1 hr. 47 mins.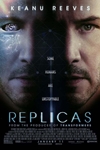 After a car accident kills his family, a daring synthetic biologist (Reeves) will stop at nothing to bring them back, even if it means pitting himself against a government-controlled laboratory, a police task force, and the physical laws of science.
Official Site
Trailer
---
The Upside
PG-13
for suggestive content and drug use


Bryan Cranston, Kevin Hart

-

1 hr. 58 mins.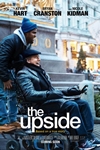 Inspired by a true story, The Upside is a heartfelt comedy about a recently paroled ex-convict (Kevin Hart) who strikes up an unusual and unlikely friendship with a paralyzed billionaire (Bryan Cranston).
Official Site
Trailer
---
Escape Room
PG-13
for terror/perilous action, violence, some suggestive material and language


Taylor Russell, Logan Miller

-

1 hr. 40 mins.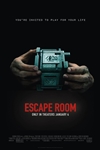 Six strangers find themselves in circumstances beyond their control and must use their wits to survive.
Official Site
Trailer
---
Holmes & Watson
PG-13
for crude sexual material, some violence, language and drug references


Will Ferrell, John C. Reilly

-

1 hr. 30 mins.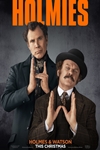 The Step Brothers are reunited - this time playing the world's greatest consulting detective and his loyal biographer - as Will Ferrell and John C. Reilly star as Holmes & Watson.
Official Site
Trailer
---
On The Basis Of Sex
PG-13
for some language and suggestive content


Felicity Jones, Armie Hammer

-

1 hr. 54 mins.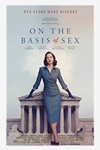 The film tells an inspiring and spirited true story that follows young lawyer Ruth Bader Ginsburg as she teams with her husband Marty to bring a groundbreaking case before the Supreme Court and overturn a century of gender discrimination. The feature will premiere in 2018 in line with Justice Ginsburg's 25th anniversary on the Supreme Court.
Official Site
Trailer
---
Aquaman
PG-13
for sequences of sci-fi violence and action, and for some language


Jason Momoa, Amber Heard

-

2 hr. 23 mins.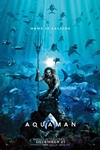 The film reveals the origin story of half-human, half-Atlantean Arthur Curry and takes him on the journey of his lifetime - one that will not only force him to face who he really is, but to discover if he is worthy of who he was born to be... a king.
Official Site
Trailer
---
Bumblebee
PG-13
for sequences of sci-fi action violence


Hailee Steinfeld, Pamela Adlon

-

1 hr. 54 mins.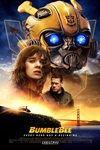 On the run in the year 1987, Bumblebee finds refuge in a junkyard in a small Californian beach town. Charlie (Hailee Steinfeld), on the cusp of turning 18 and trying to find her place in the world, discovers Bumblebee, battle-scarred and broken. When Charlie revives him, she quickly learns this is no ordinary, yellow VW bug.
Official Site
Trailer
---
Second Act
PG-13



Jennifer Lopez, Leah Remini

-

1 hr. 44 mins.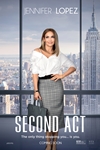 Second Act is a comedy in the vein of Working Girl and Maid In Manhattan. Jennifer Lopez stars as Maya, a 40-year-old woman struggling with frustrations from unfulfilled dreams. Until, that is, she gets the chance to prove to Madison Avenue that street smarts are as valuable as book smarts, and that it is never too late for a Second Act.
Official Site
Trailer
---
Welcome to Marwen
PG-13
for sequences of fantasy violence, some disturbing images, brief suggestive content, thematic material and language


Steve Carell, Leslie Mann

-

1 hr. 56 mins.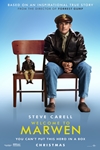 When a devastating attack shatters Mark Hogancamp (Carell) and wipes away all memories, no one expected recovery. Putting together pieces from his old and new life, Mark meticulously creates a wondrous town where he can heal and be heroic. As he builds an astonishing art installation - a testament to the most powerful women he knows - through his fantasy world, he draws strength to triumph in the real one.
In a bold, wondrous and timely film from this revolutionary pioneer of contemporary cinema, Welcome to Marwen shows that when your only weapon is your imagination... you'll find courage in the most unexpected place.
Official Site
Trailer
---
Mortal Engines
PG-13
for sequences of futuristic violence and action


Hera Hilmar, Robert Sheehan

-

2 hr. 8 mins.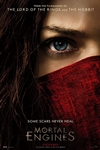 Hundreds of years after civilization was destroyed by a cataclysmic event, a mysterious young woman, Hester Shaw (Hera Hilmar), emerges as the only one who can stop London - now a giant, predator city on wheels - from devouring everything in its path. Feral, and fiercely driven by the memory of her mother, Hester joins forces with Tom Natsworthy (Robert Sheehan), an outcast from London, along with Anna Fang (Jihae), a dangerous outlaw with a bounty on her head.
Official Site
Trailer
---
The Mule
R
for language throughout and brief sexuality/nudity


Clint Eastwood, Bradley Cooper

-

1 hr. 56 mins.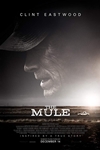 Earl Stone, a man in his 80s who is broke, alone, and facing foreclosure of his business when he is offered a job that simply requires him to drive. Easy enough, but, unbeknownst to Earl, he's just signed on as a drug courier for a Mexican cartel. He does well - so well, in fact, that his cargo increases exponentially, and Earl is assigned a handler. But he isn't the only one keeping tabs on Earl; the mysterious new drug mule has also hit the radar of hard-charging DEA agent Colin Bates. And even as his money problems become a thing of the past, Earl's past mistakes start to weigh heavily on him, and it's uncertain if he'll have time to right those wrongs before law enforcement, or the cartel's enforcers, catch up to him.
Official Site
Trailer
---
Spider-Man: Into the Spider-Verse
PG
for frenetic sequences of animated action violence, thematic elements, and mild language


Shameik Moore, Jake Johnson

-

1 hr. 40 mins.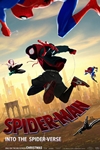 Spider-Man: Into the Spider-Verse introduces Brooklyn teen Miles Morales, and the limitless possibilities of the Spider-Verse, where more than one can wear the mask.
Official Site
Trailer
---
Mary Queen of Scots
R
for some violence and sexuality


Saoirse Ronan, Margot Robbie

-

1 hr. 52 mins.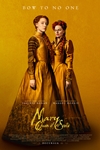 Mary Queen of Scots explores the turbulent life of the charismatic Mary Stuart. Queen of France at 16 and widowed at 18, Mary defies pressure to remarry. Instead, she returns to her native Scotland to reclaim her rightful throne. But Scotland and England fall under the rule of the compelling Elizabeth 1. Each young Queen beholds her "sister" in fear and fascination. Rivals in power and in love, and female regents in a masculine world, the two must decide how to play the game of marriage versus independence. Determined to rule as much more than a figurehead, Mary asserts her claim to the English throne, threatening Elizabeth's sovereignty. Betrayal, rebellion, and conspiracies within each court imperil both thrones - and change the course of history.
Official Site
Trailer
---
Creed II
PG-13
for sports action violence, language, and a scene of sensuality


Sylvester Stallone, Michael B. Jordan

-

2 hr. 8 mins.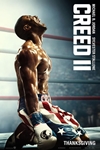 Life has become a balancing act for Adonis Creed. Between personal obligations and training for his next big fight, he is up against the challenge of his life. Facing an opponent with ties to his family's past only intensifies his impending battle in the ring. Rocky Balboa is there by his side through it all and, together, Rocky and Adonis will confront their shared legacy, question what's worth fighting for, and discover that nothing's more important than family. Creed II is about going back to basics to rediscover what made you a champion in the first place, and remembering that, no matter where you go, you can't escape your history.
Official Site
Trailer
---
Fantastic Beasts: The Crimes of Grindelwald
PG-13
for some sequences of fantasy action


Eddie Redmayne, Katherine Waterston

-

2 hr. 14 mins.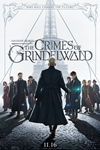 At the end of the first film, the powerful Dark wizard Gellert Grindelwald (Depp) was captured by MACUSA (Magical Congress of the United States of America), with the help of Newt Scamander (Redmayne). But, making good on his threat, Grindelwald escaped custody and has set about gathering followers, most unsuspecting of his true agenda: to raise pure-blood wizards up to rule over all non-magical beings.
In an effort to thwart Grindelwald's plans, Albus Dumbledore (Law) enlists his former student Newt Scamander, who agrees to help, unaware of the dangers that lie ahead. Lines are drawn as love and loyalty are tested, even among the truest friends and family, in an increasingly divided wizarding world.
Official Site
Trailer
---
Instant Family
PG-13
for thematic elements, sexual material, language and some drug referencees


Mark Wahlberg, Rose Byrne

-

1 hr. 58 mins.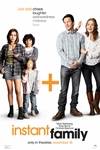 When a couple decides to start a family, they are inspired to pursue adoption through the foster care system. They feel like wonderful, altruistic people until they suddenly have three wild kids in their home. Now they must learn to love and parent children who have no interest in being parented in this heartwarming comedy.
Official Site
Trailer
---
Widows
R
for violence, language throughout, and some sexual content/nudity


Viola Davis, Michelle Rodriguez

-

2 hr. 8 mins.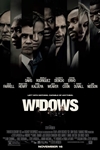 From Academy Award®-winning director Steve McQueen ("12 Years a Slave") and co-writer and bestselling author Gillian Flynn ("Gone Girl") comes a blistering, modern-day thriller set against the backdrop of crime, passion and corruption. "Widows" is the story of four women with nothing in common except a debt left behind by their dead husbands' criminal activities. Set in contemporary Chicago, amid a time of turmoil, tensions build when Veronica (Oscar® winner Viola Davis), Alice (Elizabeth Debicki), Linda (Michelle Rodriguez) and Belle (Cynthia Erivo) take their fate into their own hands and conspire to forge a future on their own terms. "Widows" also stars Liam Neeson, Colin Farrell, Robert Duvall, Daniel Kaluuya, Lukas Haas and Brian Tyree Henry.
Official Site
Trailer
---
Dr. Seuss' The Grinch
PG
for brief rude humor


Benedict Cumberbatch, Rashida Jones

-

1 hr. 30 mins.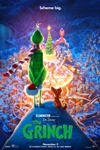 The Grinch tells the story of a cynical grump who goes on a mission to steal Christmas, only to have his heart changed by a young girl's generous holiday spirit. Funny, heartwarming and visually stunning, it's a universal story about the spirit of Christmas and the indomitable power of optimism.
Official Site
Trailer
---
Bohemian Rhapsody
PG-13
for thematic elements,suggestive material, drug content and language


Rami Malek, Allen Leech

-

2 hr. 15 mins.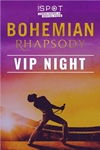 Bohemian Rhapsody is a foot-stomping celebration of Queen, their music and their extraordinary lead singer Freddie Mercury, who defied stereotypes and shattered convention to become one of the most beloved entertainers on the planet. The film traces the meteoric rise of the band through their iconic songs and revolutionary sound, their near-implosion as Mercury's lifestyle spirals out of control, and their triumphant reunion on the eve of Live Aid, where Mercury, facing a life-threatening illness, leads the band in one of the greatest performances in the history of rock music. In the process, cementing the legacy of a band that were always more like a family, and who continue to inspire outsiders, dreamers and music lovers to this day.
Official Site
Trailer
---
A Star is Born
R
for language throughout, some sexuality/nudity and substance abuse


Lady Gaga, Bradley Cooper

-

2 hr. 15 mins.
In this new take on the tragic love story, he plays seasoned musician Jackson Maine, who discovers - and falls in love with - struggling artist Ally (Gaga). She has just about given up on her dream to make it big as a singer, until Jack coaxes her into the spotlight.  But even as Ally's career takes off, the personal side of their relationship is breaking down, as Jack fights an ongoing battle with his own internal demons.
Official Site
Trailer
---
The Old Man & The Gun
PG-13
for brief strong language


Robert Redford, Casey Affleck

-

1 hr. 33 mins.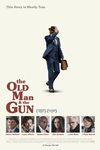 THE OLD MAN AND THE GUN is based on the true story of Forrest Tucker (Robert Redford), from his audacious escape from San Quentin at the age of 70 to an unprecedented string of heists that confounded authorities and enchanted the public. Wrapped up in the pursuit are detective John Hunt (Casey Affleck), who becomes captivated with Forrest's commitment to his craft, and a woman (Sissy Spacek), who loves him in spite of his chosen profession.
Official Site
Trailer
---
Smallfoot
PG
for some action, rude humor, and thematic elements


Channing Tatum, James Corden

-

1 hr. 38 mins.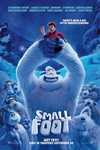 An animated adventure for all ages, with original music and an all-star cast, Smallfoot turns the Bigfoot legend upside down when a bright young Yeti finds something he thought didn't exist - a human. News of this Smallfoot throws the simple Yeti community into an uproar over what else might be out there in the big world beyond their snowy village, in an all new story about friendship, courage and the joy of discovery.
Official Site
Trailer
---