Fantastic Beasts: The Crimes of Grindelwald
PG-13
for some sequences of fantasy action


Eddie Redmayne, Katherine Waterston

-

2 hr. 14 mins.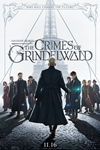 At the end of the first film, the powerful Dark wizard Gellert Grindelwald (Depp) was captured by MACUSA (Magical Congress of the United States of America), with the help of Newt Scamander (Redmayne). But, making good on his threat, Grindelwald escaped custody and has set about gathering followers, most unsuspecting of his true agenda: to raise pure-blood wizards up to rule over all non-magical beings.
In an effort to thwart Grindelwald's plans, Albus Dumbledore (Law) enlists his former student Newt Scamander, who agrees to help, unaware of the dangers that lie ahead. Lines are drawn as love and loyalty are tested, even among the truest friends and family, in an increasingly divided wizarding world.
Official Site
Trailer
---
Instant Family
PG-13
for thematic elements, sexual material, language and some drug referencees


Mark Wahlberg, Rose Byrne

-

1 hr. 58 mins.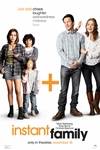 When a couple decides to start a family, they are inspired to pursue adoption through the foster care system. They feel like wonderful, altruistic people until they suddenly have three wild kids in their home. Now they must learn to love and parent children who have no interest in being parented in this heartwarming comedy.
Official Site
Trailer
---
Widows
R
for violence, language throughout, and some sexual content/nudity


Viola Davis, Michelle Rodriguez

-

2 hr. 8 mins.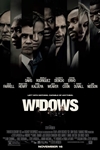 From Academy Award®-winning director Steve McQueen ("12 Years a Slave") and co-writer and bestselling author Gillian Flynn ("Gone Girl") comes a blistering, modern-day thriller set against the backdrop of crime, passion and corruption. "Widows" is the story of four women with nothing in common except a debt left behind by their dead husbands' criminal activities. Set in contemporary Chicago, amid a time of turmoil, tensions build when Veronica (Oscar® winner Viola Davis), Alice (Elizabeth Debicki), Linda (Michelle Rodriguez) and Belle (Cynthia Erivo) take their fate into their own hands and conspire to forge a future on their own terms. "Widows" also stars Liam Neeson, Colin Farrell, Robert Duvall, Daniel Kaluuya, Lukas Haas and Brian Tyree Henry.
Official Site
Trailer
---
Dr. Seuss' The Grinch
PG
for brief rude humor


Benedict Cumberbatch, Rashida Jones

-

1 hr. 30 mins.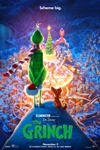 The Grinch tells the story of a cynical grump who goes on a mission to steal Christmas, only to have his heart changed by a young girl's generous holiday spirit. Funny, heartwarming and visually stunning, it's a universal story about the spirit of Christmas and the indomitable power of optimism.
Official Site
Trailer
---
Dr. Seuss' The Grinch in 3D
PG
for brief rude humor


Benedict Cumberbatch, Kaitlyn Maher

-

1 hr. 30 mins.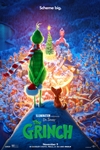 The Grinch tells the story of a cynical grump who goes on a mission to steal Christmas, only to have his heart changed by a young girl's generous holiday spirit. Funny, heartwarming and visually stunning, it's a universal story about the spirit of Christmas and the indomitable power of optimism.
Official Site
Trailer
---
The Girl in the Spider's Web
R
for violence, language and some sexual content/nudity


Claire Foy, Sverrir Gudnason

-

1 hr. 52 mins.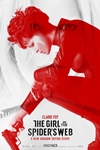 Lisbeth Salander, the cult figure and title character of the acclaimed Millennium book series created by Stieg Larsson, will return to the screen in The Girl in the Spider's Web, a first-time adaptation of the recent global bestseller. Golden Globe winner Claire Foy, the star of The Crown, will play the outcast vigilante defender under the direction of Fede Alvarez, the director of 2016's breakout thriller Don't Breathe; the screenplay adaptation is by Steven Knight and Fede Alvarez & Jay Basu.
Official Site
Trailer
---
Overlord
R
for strong bloody violence, disturbing images, language, and brief sexual content.


Jovan Adepo, Wyatt Russell

-

1 hr. 50 mins.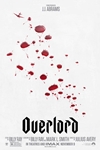 With only hours until D-Day, a team of American paratroopers drop into Nazi-occupied France to carry out a mission that's crucial to the invasion's success. Tasked with destroying a radio transmitter atop a fortified church, the desperate soldiers join forces with a young French villager to penetrate the walls and take down the tower. But, in a mysterious Nazi lab beneath the church, the outnumbered G.I.s come face-to-face with enemies unlike any the world has ever seen.
Official Site
Trailer
---
Bohemian Rhapsody
PG-13
for thematic elements,suggestive material, drug content and language


Rami Malek, Allen Leech

-

2 hr. 15 mins.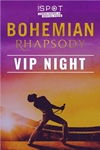 Bohemian Rhapsody is a foot-stomping celebration of Queen, their music and their extraordinary lead singer Freddie Mercury, who defied stereotypes and shattered convention to become one of the most beloved entertainers on the planet. The film traces the meteoric rise of the band through their iconic songs and revolutionary sound, their near-implosion as Mercury's lifestyle spirals out of control, and their triumphant reunion on the eve of Live Aid, where Mercury, facing a life-threatening illness, leads the band in one of the greatest performances in the history of rock music. In the process, cementing the legacy of a band that were always more like a family, and who continue to inspire outsiders, dreamers and music lovers to this day.
Official Site
Trailer
---
The Nutcracker and the Four Realms
PG
for some mild peril


Keira Knightley, Mackenzie Foy

-

1 hr. 39 mins.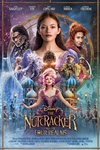 All Clara (Mackenzie Foy) wants is a key - a one-of-a-kind key that will unlock a box that holds a priceless gift from her late mother. A golden thread, presented to her at godfather Drosselmeyer's (Morgan Freeman) annual holiday party, leads her to the coveted key, which promptly disappears into a strange and mysterious parallel world. It's there that Clara encounters a soldier named Phillip (Jayden Fowora-Knight), a gang of mice and the regents who preside over three Realms: Land of Snowflakes, Land of Flowers and Land of Sweets. Clara and Phillip must brave the ominous Fourth Realm, home to the tyrant Mother Ginger (Helen Mirren), to retrieve Clara's key and hopefully return harmony to the unstable world.
Official Site
Trailer
---
Hunter Killer
R
for violence and some language


Gerard Butler, Gary Oldman

-

2 hr. 1 mins.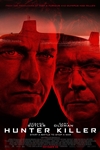 An untested American submarine captain teams with Navy SEALS to rescue the Russian president, who has been kidnapped by a rogue general.
Official Site
Trailer
---
Johnny English Strikes Again
PG
for some action violence, rude humor, language and brief nudity


Rowan Atkinson, Ben Miller

-

1 hr. 40 mins.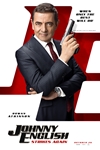 Rowan Atkinson returns as the much-loved accidental secret agent in JOHNNY ENGLISH STRIKES AGAIN. When a cyber-attack reveals the identity of all active undercover agents in Britain, the country's only hope is called out of retirement. English's new mission is his most critical to date: Dive head first into action to find the mastermind hacker. A man with few skills and analogue methods, English must overcome the challenges of modern technology - or his newest mission will become the Secret Service's last.
Official Site
Trailer
---
Bad Times at the El Royale
R
for strong violence, language, some drug content and brief nudity


Jeff Bridges, Cynthia Erivo

-

2 hr. 20 mins.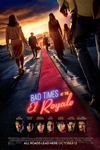 Seven strangers, each with a secret to bury, meet at Lake Tahoe's El Royale, a rundown hotel with a dark past. Over the course of one fateful night, everyone will have a last shot at redemption... before everything goes to hell.
Official Site
Trailer
---
First Man
PG-13
for some thematic content involving peril, and brief strong language


Ryan Gosling, Claire Foy

-

2 hr. 18 mins.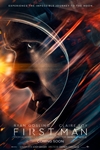 On the heels of their six-time Academy Award®-winning smash, La La Land, Oscar®-winning director Damien Chazelle and star Ryan Gosling reteam for Universal Pictures' First Man, the riveting story of NASA's mission to land a man on the moon, focusing on Neil Armstrong and the years 1961-1969. A visceral, first-person account, based on the book by James R. Hansen, the movie will explore the sacrifices and the cost on Armstrong and on the nation of one of the most dangerous missions in history.
Official Site
Trailer
---
Goosebumps 2: Haunted Halloween
PG
for scary creature action and images, some thematic elements, rude humor and language


Madison Iseman, Ben O'Brien

-

1 hr. 30 mins.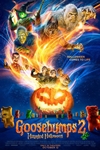 Slappy is back to wreak more havoc this Halloween in a brand-new comedy adventure based on R.L. Stine's 400-million-selling series of books.
Official Site
Trailer
---
The Hate U Give
PG-13
for mature thematic elements, some violent content, drug material and language


Amandla Stenberg, Regina Hall

-

2 hr. 12 mins.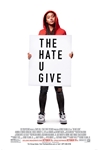 Starr Carter is constantly switching between two worlds: the poor, mostly black, neighborhood where she lives and the rich, mostly white, prep school she attends. The uneasy balance between these worlds is shattered when Starr witnesses the fatal shooting of her childhood best friend Khalil at the hands of a police officer. Now, facing pressures from all sides of the community, Starr must find her voice and stand up for what's right. THE HATE U GIVE is based on the critically acclaimed New York Times bestseller by Angie Thomas and stars Amandla Stenberg as Starr, with Russell Hornsby, Regina Hall, Common, Anthony Mackie and Issa Rae.
Official Site
Trailer
---
Venom
PG-13
for intense sequences of sci-fi violence and action, and for language


Tom Hardy, Michelle Williams

-

1 hr. 52 mins.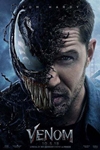 One of Marvel's most enigmatic, complex and badass characters comes to the big screen, starring Academy Award® nominated actor Tom Hardy as the lethal protector Venom.
Official Site
Trailer
---
Night School
PG-13
for crude and sexual content throughout, language, some drug references and violence


Kevin Hart, Tiffany Haddish

-

1 hr. 51 mins.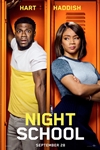 The comedy follows a group of misfits who are forced to attend adult classes in the longshot chance they'll pass the GED exam.
Official Site
Trailer
---
The House With A Clock In Its Walls
PG
for thematic elements including sorcery, some action, scary images, rude humor and language


Jack Black, Cate Blanchett

-

1 hr. 40 mins.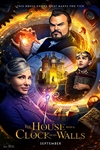 In the tradition of Amblin classics where fantastical events occur in the most unexpected places, Jack Black and two-time Academy Award® winner Cate Blanchett star in THE HOUSE WITH A CLOCK IN ITS WALLS, from Amblin Entertainment. The magical adventure tells the spine-tingling tale of 10-year-old Lewis (Owen Vaccaro) who goes to live with his uncle in a creaky old house with a mysterious tick-tocking heart. But his new town's sleepy façade jolts to life with a secret world of warlocks and witches when Lewis accidentally awakens the dead.
Official Site
Trailer
---
The Nun
R
for terror, violence, and disturbing/bloody images


Taissa Farmiga, Bonnie Aarons

-

1 hr. 39 mins.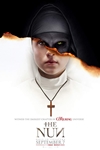 When a young nun at a cloistered abbey in Romania takes her own life, a priest with a haunted past and a novitiate on the threshold of her final vows are sent by the Vatican to investigate. Together they uncover the order's unholy secret. Risking not only their lives but their faith and their very souls, they confront a malevolent force in the form of the same demonic nun that first terrorized audiences in "The Conjuring 2," as the abbey becomes a horrific battleground between the living and the damned.
Official Site
Trailer
---
Crazy Rich Asians
PG-13
for some suggestive content and language


Constance Wu, Michelle Yeoh

-

2 hr. 1 mins.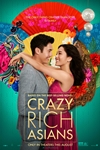 "Crazy Rich Asians" follows native New Yorker Rachel Chu (Wu) as she accompanies her longtime boyfriend, Nick Young (Golding), to his best friend's wedding in Singapore. Excited about visiting Asia for the first time but nervous about meeting Nick's family, Rachel is unprepared to learn that Nick has neglected to mention a few key details about his life. It turns out that he is not only the scion of one of the country's wealthiest families but also one of its most sought-after bachelors. Being on Nick's arm puts a target on Rachel's back, with jealous socialites and, worse, Nick's own disapproving mother (Yeoh) taking aim. And it soon becomes clear that while money can't buy love, it can definitely complicate things.
Official Site
Trailer
---
The Meg
PG-13
for action/peril, bloody images and some language


Jason Statham, Li Bingbing

-

1 hr. 53 mins.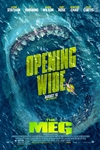 A deep-sea submersible part of an international undersea observation program has been attacked by a massive creature, previously thought to be extinct, and now lies disabled at the bottom of the deepest trench in the Pacific with its crew trapped inside. With time running out, expert deep sea rescue diver Jonas Taylor is recruited by a visionary Chinese oceanographer, against the wishes of his daughter Suyin, to save the crew and the ocean itself from this unstoppable threat: a pre-historic 75-foot-long shark known as the Megalodon. What no one could have imagined is that, years before, Taylor had encountered this same terrifying creature. Now, teamed with Suyin, he must confront his fears and risk his own life to save everyone trapped below bringing him face to face once more with the greatest and largest predator of all time.
Official Site
Trailer
---
Disney's Christopher Robin
PG
for some action


Ewan McGregor, Hayley Atwell

-

1 hr. 44 mins.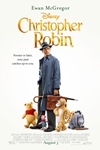 In the heat-warming live action adventure "Disney's Christopher Robin," the young boy who loved embarking on adventures in the Hundred Acre Wood with a band of spirited and loveable stuffed animals, has grown up and lost his way. Now it is up to his childhood friends to venture into our world and help Christopher Robin remember the loving and playful boy who is still inside.
Official Site
Trailer
---
Mission: Impossible - Fallout
PG-13



Tom Cruise, Henry Cavill

-

2 hr. 27 mins.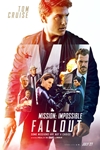 The best intentions often come back to haunt you. MISSION: IMPOSSIBLE - FALLOUT finds Ethan Hunt (Tom Cruise) and his IMF team (Alec Baldwin, Simon Pegg, Ving Rhames) along with some familiar allies (Rebecca Ferguson, Michelle Monaghan) in a race against time after a mission gone wrong. Henry Cavill, Angela Bassett, and Vanessa Kirby also join the dynamic cast with filmmaker Christopher McQuarrie returning to the helm.
Official Site
Trailer
---
Hotel Transylvania 3: Summer Vacation
PG
for some action and rude humor


Adam Sandler, Selena Gomez

-

1 hr. 37 mins.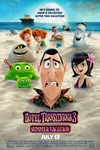 In Sony Pictures Animation's Hotel Transylvania 3, Mavis surprises Dracula with a family voyage on a luxury monster cruise ship so he can take a summer vacation from providing everyone else's vacation at the hotel, and the rest of Drac's Pack cannot resist tagging along. The monsters are all having a great time, indulging in all of the shipboard fun the cruise has to offer, from monster volleyball to colossus sized buffets and exotic excursions, but then the unexpected happens as Drac falls for the intriguing-yet-dangerous captain of the ship. Balancing family, friends, and a budding romance might just be too much, even for the most powerful vampire.
Official Site
Trailer
---
The Incredibles 2
PG
for action sequences and some brief mild language


Craig T. Nelson, Holly Hunter

-

1 hr. 58 mins.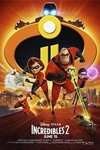 Everyone's favorite family of superheroes is back in Incredibles 2 but this time Helen (voice of Holly Hunter) is in the spotlight, leaving Bob (voice of Craig T. Nelson) at home with Violet (voice of Sarah Vowell) and Dash (voice of Huck Milner) to navigate the day-to-day heroics of normal life. It's a tough transition for everyone, made tougher by the fact that the family is still unaware of baby Jack-Jack's emerging superpowers. When a new villain hatches a brilliant and dangerous plot, the family and Frozone (voice of Samuel L. Jackson) must find a way to work together again which is easier said than done, even when they're all Incredible.
Official Site
Trailer
---