Just Getting Started
PG-13
for language, suggestive material and brief violence


Morgan Freeman, Tommy Lee Jones

-

1 hr. 31 mins.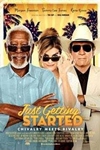 In this raucous comedy, Duke (Freeman) is the freewheeling manager of a luxury Palm Springs retirement resort known as Villa Capri. It's Christmas in the desert, and living is easy for Duke - his days are spent golfing, playing poker with pals, and entertaining his pick of the lovely single ladies. Duke's the big man on campus, until charming former military man Leo (Jones) arrives and threatens to become the new alpha male. When regional director Suzie (Russo) also shows up to look into some improper finances, both men turn on the charm to assert their status as top dog. But what starts as a friendly rivalry to date Suzie turns serious when men from Duke's past come back to haunt him—kidnapping Suzie in the process. Putting their rivalry aside, can Duke and Leo come together to rescue Suzie, stop whoever is trying to kill Duke, and save Christmas at Villa Capri?
Official Site
Trailer
---
Coco
PG
for thematic elements


Gael García Bernal, Anthony Gonzalez

-

1 hr. 44 mins.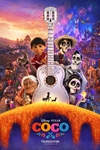 Despite his family's baffling generations-old ban on music, Miguel (voice of newcomer Anthony Gonzalez) dreams of becoming an accomplished musician like his idol, Ernesto de la Cruz (voice of Benjamin Bratt). Desperate to prove his talent, Miguel finds himself in the stunning and colorful Land of the Dead following a mysterious chain of events. Along the way, he meets charming trickster Hector (voice of Gael García Bernal), and together, they set off on an extraordinary journey to unlock the real story behind Miguel's family history.
Official Site
Trailer
---
Justice League
PG-13
for sequences of sci-fi violence and action


Ben Affleck, Amy Adams

-

1 hr. 59 mins.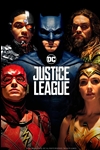 Fueled by his restored faith in humanity and inspired by Superman's selfless act, Bruce Wayne enlists the help of his newfound ally, Diana Prince, to face an even greater enemy. Together, Batman and Wonder Woman work quickly to find and recruit a team of metahumans to stand against this newly awakened threat. But despite the formation of this unprecedented league of heroes Batman, Wonder Woman, Aquaman, Cyborg and The Flash - it may already be too late to save the planet from an assault of catastrophic proportions.
Official Site
Trailer
---
Roman J. Israel, Esq.
PG-13
for language and some violence


Denzel Washington, Colin Farrell

-

2 hr. 9 mins.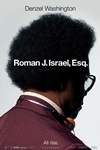 Roman J. Israel, Esq. is a dramatic thriller set in the underbelly of the overburdened Los Angeles criminal court system. Denzel Washington stars as a driven, idealistic defense attorney whose life is upended when a turbulent series of events challenge the activism that has defined his career. Colin Farrell costars as the ambitious, monied lawyer who recruits Roman to his firm.
Official Site
Trailer
---
The Star
PG
for some thematic elements


Steven Yeun, Kelly Clarkson

-

1 hr. 25 mins.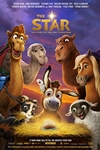 In Sony Pictures Animation's The Star, a small but brave donkey named Bo yearns for a life beyond his daily grind at the village mill. One day he finds the courage to break free, and finally goes on the adventure of his dreams. On his journey, he teams up with Ruth, a loveable sheep who has lost her flock and Dave, a dove with lofty aspirations. Along with three wisecracking camels and some eccentric stable animals, Bo and his new friends follow the Star and become accidental heroes in the greatest story ever told - the first Christmas.
Official Site
Trailer
---
Wonder
PG
for thematic elements including bullying, and some mild language


Julia Roberts, Jacob Tremblay

-

1 hr. 43 mins.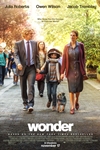 Based on the New York Times bestseller, WONDER tells the inspiring and heartwarming story of August Pullman. Born with facial differences that, up until now, have prevented him from going to a mainstream school, Auggie becomes the most unlikely of heroes when he enters the local fifth grade. As his family, his new classmates, and the larger community all struggle to find their compassion and acceptance, Auggie's extraordinary journey will unite them all and prove you can't blend in when you were born to stand out.
Official Site
Trailer
---
Daddy's Home 2
PG-13
for suggestive material and some language


Will Ferrell, Mark Wahlberg

-

1 hr. 38 mins.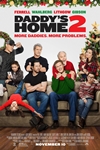 Dusty (Mark Wahlberg) and Brad (Will Ferrell) have joined forces to provide their kids with the perfect Christmas. Their newfound partnership is put to the test when Dusty's old-school, macho Dad (Mel Gibson) and Brad's ultra-affectionate and emotional Dad (John Lithgow) arrive just in time to throw the holiday into complete chaos.
Official Site
Trailer
---
Murder on the Orient Express
PG-13
for violence and thematic elements


Kenneth Branagh, Willem Dafoe

-

1 hr. 49 mins.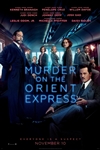 What starts out as a lavish train ride through Europe quickly unfolds into one of the most stylish, suspenseful and thrilling mysteries ever told. From the novel by best-selling author Agatha Christie, "Murder on the Orient Express" tells the tale of thirteen strangers stranded on a train, where everyone's a suspect. One man must race against time to solve the puzzle before the murderer strikes again.
Official Site
Trailer
---
Lady Bird
R
for language, sexual content, brief graphic nudity and teen partying


Saoirse Ronan, Laurie Metcalf

-

1 hr. 33 mins.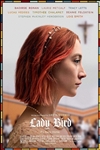 The relationship comedy stars Saoirse Ronan as Christine McPherson, a rebellious student at a conservative Catholic Sacramento high school who wants to escape her family and small town constraints to go to college in New York.
Official Site
Trailer
---
Thor: Ragnarok
PG-13
for intense sequences of sci-fi violence and action, and brief suggestive material


Chris Hemsworth, Tom Hiddleston

-

2 hr. 10 mins.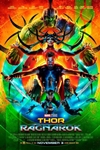 In Marvel Studios' Thor: Ragnarok, Thor is imprisoned on the other side of the universe without his mighty hammer and finds himself in a race against time to get back to Asgard to stop Ragnarok, the destruction of his homeworld and the end of Asgardian civilization at the hands of an all-powerful new threat, the ruthless Hela. But first he must survive a deadly gladiatorial contest that pits him against his former ally and fellow Avenger, the Incredible Hulk!
Official Site
Trailer
---
A Bad Moms Christmas
R
for crude sexual content and language throughout, and some drug use


Mila Kunis, Kristen Bell

-

1 hr. 41 mins.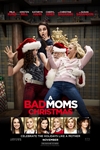 A BAD MOMS CHRISTMAS follows our three under-appreciated and over- burdened women as they rebel against the challenges and expectations of the Super Bowl for moms: Christmas. And if creating a more perfect holiday for their families wasn't hard enough, they have to do all of that while hosting and entertaining their own mothers. By the end of the journey, our moms will redefine how to make the holidays special for all and discover a closer relationship with their mothers.
Official Site
Trailer
---
Jigsaw
R
for sequences of grisly bloody violence and torture, and for language


Laura Vandervoort, Tobin Bell

-

1 hr. 31 mins.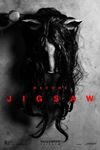 One of the highest grossing horror franchises of all time is back, taking the Jigsaw killer's signature brand of twisted scenarios to the next level.
Official Site
Trailer
---
Let There Be Light
PG-13
for some thematic material including alcohol and drug issues


Kevin Sorbo, Sam Sorbo

-

1 hr. 40 mins.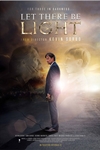 For all his far-reaching fame, Sol Harkins, the world's most famous atheist, is a lonely soul and a lousy part-time dad. After a near death experience challenges his simplest assumptions about this world, Sol finds his purpose and reimagines his life, in a film that will make you laugh and cry and want to stand up and cheer.
Official Site
Trailer
---
Geostorm
PG-13
for destruction, action and violence


Gerard Butler, Katheryn Winnick

-

1 hr. 49 mins.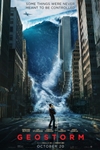 After an unprecedented series of natural disasters threatened the planet, the world's leaders came together to create an intricate network of satellites to control the global climate and keep everyone safe. But now, something has gone wrong - the system built to protect the Earth is attacking it, and it's a race against the clock to uncover the real threat before a worldwide geostorm wipes out everything...and everyone along with it.
Official Site
Trailer
---
The Snowman
R
for grisly images, violence, some language, sexuality and brief nudity


Rebecca Ferguson, Michael Fassbender

-

1 hr. 59 mins.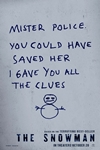 When an elite crime squad's lead detective (Fassbender) investigates the disappearance of a victim on the first snow of winter, he fears an elusive serial killer may be active again. With the help of a brilliant recruit (Ferguson), the cop must connect decades-old cold cases to the brutal new one if he hopes to outwit this unthinkable evil before the next snowfall.
Official Site
Trailer
---
Tyler Perry's Boo 2! A Madea Halloween
PG-13
for sexual references, drug content, language and some horror images


Tyler Perry, Inanna Sarkis

-

1 hr. 41 mins.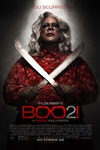 Madea and the gang are back for this hilarious sequel. Madea, Bam and Hattie venture to a haunted campground and the group must literally run for their lives when monsters, goblins and the bogeyman are unleashed.
Official Site
Trailer
---
Happy Death Day
PG-13
for violence/terror, crude sexual content, language, some drug material and partial nudity


Jessica Rothe, Israel Broussard

-

1 hr. 36 mins.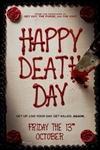 A college student relives the day of her murder with both its unexceptional details and terrifying end until she discovers her killer's identity.
Official Site
Trailer
---
Blade Runner 2049
R
for violence, some sexuality, nudity and language


Ryan Gosling, Harrison Ford

-

2 hr. 44 mins.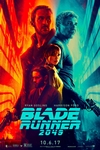 Thirty years after the events of the first film, a new blade runner, LAPD Officer K, unearths a long-buried secret that has the potential to plunge what's left of society into chaos. K's discovery leads him on a quest to find Rick Deckard, a former LAPD blade runner who has been missing for 30 years.
Official Site
Trailer
---
The Mountain Between Us
PG-13
for a scene of sexuality, peril, injury images, and brief strong language


Idris Elba, Kate Winslet

-

1 hr. 41 mins.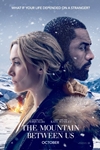 Stranded after a tragic plane crash, two strangers must forge a connection to survive the extreme elements of a remote snow covered mountain. When they realize help is not coming, they embark on a terrifying journey across hundreds of miles of wilderness, pushing one another to endure and igniting an unexpected attraction. The film is directed by Academy Award nominee Hany Abu-Asad and stars Academy Award winner Kate Winslet and Idris Elba.
Official Site
Trailer
---
My Little Pony: The Movie
PG
for mild action


Kristin Chenoweth, Tara Strong

-

1 hr. 44 mins.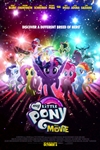 A dark force threatens Ponyville, and the Mane 6 - Twilight Sparkle, Applejack, Rainbow Dash, Pinkie Pie, Fluttershy, and Rarity - embark on an unforgettable journey beyond Equestria where they meet new friends and exciting challenges on a quest to use the magic of friendship to save their home.
Official Site
Trailer
---
Kingsman: The Golden Circle
R
for sequences of strong violence, drug content, language throughout and some sexual material


Colin Firth, Julianne Moore

-

2 hr. 21 mins.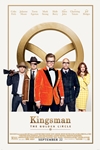 "Kingsman: The Secret Service" introduced the world to Kingsman - an independent, international intelligence agency operating at the highest level of discretion, whose ultimate goal is to keep the world safe. In "Kingsman: The Golden Circle," our heroes face a new challenge. When their headquarters are destroyed and the world is held hostage, their journey leads them to the discovery of an allied spy organization in the US called Statesman, dating back to the day they were both founded. In a new adventure that tests their agents' strength and wits to the limit, these two elite secret organizations band together to defeat a ruthless common enemy, in order to save the world, something that's becoming a bit of a habit for Eggsy.
Official Site
Trailer
---
The LEGO Ninjago Movie
PG
for some mild action and rude humor


Dave Franco, Justin Theroux

-

1 hr. 41 mins.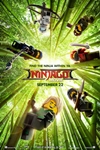 In this big-screen NINJAGO adventure, the battle for NINJAGO City calls to action young Master Builder Lloyd, aka the Green Ninja, along with his friends, who are all secret ninja warriors. Led by Master Wu, as wise-cracking as he is wise, they must defeat evil warlord Garmadon, The Worst Guy Ever, who also happens to be Lloyd's dad. Pitting mech against mech and father against son, the epic showdown will test this fierce but undisciplined team of modern-day ninjas who must learn to check their egos and pull together to unleash their inner power of Spinjitzu.
Official Site
Trailer
---
It
R
for violence/horror, bloody images, and for language


Bill Skarsgård, Jaeden Lieberher

-

2 hr. 15 mins.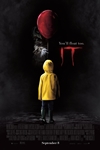 When children begin to disappear in the town of Derry, Maine, a group of young kids are faced with their biggest fears when they square off against an evil clown named Pennywise, whose history of murder and violence dates back for centuries.
Official Site
Trailer
---
The Emoji Movie
PG
for rude humor


Anna Faris, T.J. Miller

-

1 hr. 31 mins.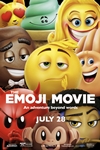 Hidden within the messaging app is Textopolis, a bustling city where all your favorite emojis live, hoping to be selected by the phone's user. In this world, each emoji has only one facial expression - except for Gene, an exuberant emoji who was born without a filter and is bursting with multiple expressions. Determined to become "normal" like the other emojis, Gene enlists the help of his handy best friend Hi-5 and the famous code breaker emoji Jailbreak. Together, they embark on an epic "app-venture" through the apps on the phone, each its own wild and fun world, to find the Code that will fix Gene. But when a greater danger threatens the phone, the fate of all emojis depends on these three unlikely friends who must save their world before it's deleted forever.
Official Site
Trailer
---
Despicable Me 3
PG
for action and rude humor


Kristen Wiig, Trey Parker

-

1 hr. 30 mins.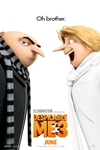 The team who brought you Despicable Me, Despicable Me 2 and Minions, returns to continue the adventures of Gru, Lucy, their adorable daughters - Margo, Edith and Agnes - and the Minions. Villain Balthazar Bratt is a former child star who's grown up to become obsessed with the character he played in the '80s, and proves to be Gru's most formidable nemesis to date.
Official Site
Trailer
---