The Circle
PG-13
for a sexual situation, brief strong language and some thematic elements including drug use


Tom Hanks, Emma Watson

-

1 hr. 50 mins.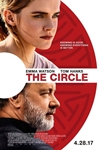 As she rises through the ranks of the world's largest tech and social media company, The Circle, Mae is encouraged by company founder Eamon Bailey to live her life with complete transparency. But no one is really safe when everyone is watching.
Official Site
Trailer
---
Phoenix Forgotten
PG-13
for terror, peril and some language


Chelsea Lopez, Matt Biedel

-

1 hr. 27 mins.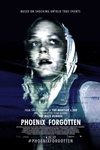 Phoenix Forgotten tells the story of three teens who went into the desert shortly after the incident, hoping to document the strange events occurring in their town. They disappeared that night, and were never seen again. Now, on the twentieth anniversary of their disappearance, unseen footage has finally been discovered, chronicling the final hours of their fateful expedition. For the first time ever, the truth will be revealed...
Official Site
Trailer
---
The Promise
PG-13
for thematic material including war attrocities, violence and disturbing images, and some sexuality


Oscar Isaac, Christian Bale

-

2 hr. 13 mins.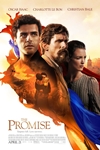 It is 1914. As the Great War looms, the mighty Ottoman Empire is crumbling. Constantinople, the once vibrant, multicultural capital on the shores of the Bosporus, is about to be consumed by chaos. Michael Boghosian, arrives in the cosmopolitan hub as a medical student determined to bring modern medicine back to Siroun, his ancestral village in Southern Turkey where Turkish Muslims and Armenian Christians have lived side by side for centuries. Photo-journalist Chris Myers, has come here only partly to cover geo-politics. He is mesmerized by his love for Ana, an Armenian artist he has accompanied from Paris after the sudden death of her father. When Michael meets Ana, their shared Armenian heritage sparks an attraction that explodes into a romantic rivalry between the two men. As the Turks form an alliance with Germany and the Empire turns violently against its own ethnic minorities, their conflicting passions must be deferred while they join forces to survive even as events threaten to overwhelm them.
Official Site
Trailer
---
Unforgettable
R
for sexual content, violence, some language, and brief partial nudity


Katherine Heigl, Rosario Dawson

-

1 hr. 40 mins.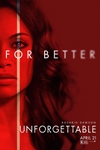 Tessa Connover is barely coping with the end of her marriage when her ex-husband, David, becomes happily engaged to Julia Banks- not only bringing Julia into the home they once shared but also into the life of their daughter, Lilly. Trying to settle into her new role as a wife and a stepmother, Julia believes she has finally met the man of her dreams, the man who can help her put her own troubled past behind her. But Tessa's jealousy soon takes a pathological turn until she will stop at nothing to turn Julia's dream into her ultimate nightmare.
Official Site
Trailer
---
The Fate of the Furious
PG-13
for prolonged sequences of violence and destruction, suggestive content, and language.


Vin Diesel, Dwayne Johnson

-

2 hr. 16 mins.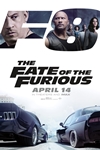 Now that Dom and Letty are on their honeymoon and Brian and Mia have retired from the game-and the rest of the crew has been exonerated-the globetrotting team has found a semblance of a normal life. But when a mysterious woman seduces Dom into the world of crime he can't seem to escape and a betrayal of those closest to him, they will face trials that will test them as never before.
From the shores of Cuba and the streets of New York City to the icy plains off the arctic Barents Sea, our elite force will crisscross the globe to stop an anarchist from unleashing chaos on the world's stage... and to bring home the man who made them a family.
Official Site
Trailer
---
The Case for Christ
PG
for thematic elements including medical descriptions of crucifixion, and incidental smoking.


Mike Vogel, Erika Christensen

-

1 hr. 52 mins.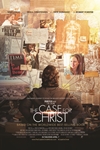 A hard-driving journalist, Lee Strobel was exactly where he expected to be at work: on top. His award-winning investigative reporting recently earned him a promotion to legal editor at the ChicagoTribune. But things weren't going nearly as well at home where his wife Leslie's newfound faith in Christ went against everything Lee believed - or didn't believe - as an avowed atheist. Utilizing his journalistic and legal training, Lee begins a quest to debunk the claims of Christianity in order to save his crumbling marriage. Chasing down the biggest story of his career, Lee comes face-to-face with unexpected results that could change everything he knows to be true.
Official Site
Trailer
---
Gifted
PG-13



Chris Evans, Jenny Slate

-

1 hr. 41 mins.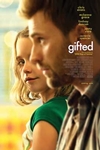 Frank Adler is a single man raising a child prodigy - his spirited young niece Mary - in a coastal town in Florida. Frank's plans for a normal school life for Mary are foiled when the seven-year-old's mathematical abilities come to the attention of Frank's formidable mother Evelyn whose plans for her granddaughter threaten to separate Frank and Mary. Octavia Spencer plays Roberta, Frank and Mary's landlady and best friend. Jenny Slate is Mary's teacher, Bonnie, a young woman whose concern for her student develops into a connection with her uncle as well.
Official Site
Trailer
---
Going in Style
PG-13
for drug content, language and some suggestive material


Morgan Freeman, Michael Caine

-

1 hr. 36 mins.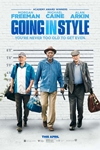 Lifelong buddies Willie, Joe and Al, decide to buck retirement and step off the straight-and-narrow for the first time in their lives when their pension fund becomes a corporate casualty. Desperate to pay the bills and come through for their loved ones, the three risk it all by embarking on a daring bid to knock off the very bank that absconded with their money.
Official Site
Trailer
---
Smurfs: The Lost Village
PG
for some mild action and rude humor


Demi Lovato, Rainn Wilson

-

1 hr. 29 mins.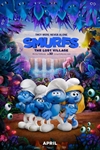 It seems to Smurfette that everyone else in the Village has a purpose — Papa Smurf (leading), Baker Smurf (baking), even Grouchy Smurf (grouching) — except for her. So what's the only girl in the village to do? Go in search of hers, of course! When she accidentally crosses paths with a mysterious creature that takes off into the Enchanted Forest, she follows, and sets off into the uncharted and strictly forbidden woods. Joined by her brothers Brainy, Hefty and Clumsy — and with the evil wizard Gargamel shadowing their every step — Team Smurf undertakes a wild journey full of action, danger and discovery, setting them on a course that leads to the biggest mystery in Smurf history!
Official Site
Trailer
---
The Boss Baby
PG
for some mild rude humor


Alec Baldwin, Steve Buscemi

-

1 hr. 37 mins.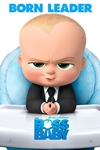 A hilariously universal story about how a new baby's arrival impacts a family, told from the point of view of a delightfully unreliable narrator, a wildly imaginative 7 year old named Tim.
Official Site
Trailer
---
Ghost in the Shell
PG-13
for intense sequences of sci-fi violence, suggestive content and some disturbing images


Scarlett Johansson, Pilou Asbaek

-

1 hr. 46 mins.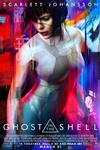 Based on the internationally-acclaimed sci-fi property, "Ghost in the Shell" follows Major, a one-of-a-kind human-cyborg hybrid, who leads the elite task force Section 9. Devoted to stopping the most dangerous criminals and extremists, Section 9 is faced with an enemy whose singular goal is to wipe out Hanka Robotic's advancements in cyber technology.
Official Site
Trailer
---
CHiPs
R
for crude sexual content, graphic nudity, pervasive language, some violence and drug use


Dax Shepard, Michael Peña

-

1 hr. 41 mins.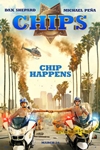 Jon Baker and Frank Ponch Poncherello have just joined the California Highway Patrol (CHP) in Los Angeles, but for very different reasons. Baker is a beaten-up former pro motorbiker trying to put his life and marriage back together. Poncherello is a cocky undercover Federal agent investigating a multi-million dollar heist that may be an inside job - inside the CHP.
The inexperienced rookie and the hardened pro are teamed together, but clash more than click, so kick-starting a real partnership is easier said than done. But with Baker's unique bike skills and Ponch's street savvy it might just work - if they don't drive each other crazy first.
Official Site
Trailer
---
Life
R
for language throughout, some sci-fi violence and terror


Ryan Reynolds, Jake Gyllenhaal

-

1 hr. 44 mins.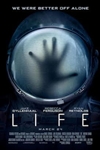 Life tells the story of the six-member crew of the International Space Station that is on the cutting edge of one of the most important discoveries in human history: the first evidence of extraterrestrial life on Mars. As the crew begins to conduct research, their methods end up having unintended consequences and the life form proves more intelligent than anyone ever expected.
Official Site
Trailer
---
Power Rangers
PG-13
for sequences of sci-fi violence, action and destruction, language, and for some crude humor


Becky G, RJ Cyler

-

2 hr. 4 mins.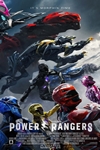 The story follows five ordinary teens who must become something extraordinary when they learn that their small town of Angel Grove - and the world - is on the verge of being obliterated by an alien threat. Chosen by destiny, our heroes quickly discover they are the only ones who can save the planet. But to do so, they will have to overcome their real-life issues and before it's too late, band together as the Power Rangers.
Official Site
Trailer
---
Beauty and the Beast
PG
for some action violence, peril and frightening images.


Emma Watson, Dan Stevens

-

2 hr. 19 mins.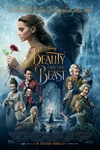 The fantastic journey of Belle, a bright, beautiful and independent young woman who is taken prisoner by a beast in his castle. Despite her fears, she befriends the castle's enchanted staff and learns to look beyond the Beast's hideous exterior and realize the kind heart and soul of the true Prince within.
Official Site
Trailer
---
The Belko Experiment
R
for strong bloody vioelnce throughout, language including sexual references, and some drug use


John Gallagher Jr., Tony Goldwyn

-

1 hr. 28 mins.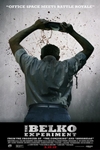 A group of 80 Americans are locked in their high-rise corporate office in Bogota, Colombia and ordered by an unknown voice coming from the company's intercom system to participate in a deadly game of kill or be killed.
Official Site
Trailer
---
Kong: Skull Island
PG-13
for intense sequences of sci-fi violence and action, and for brief strong language


Tom Hiddleston, Samuel L. Jackson

-

1 hr. 58 mins.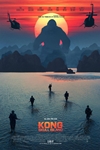 This film fully immerses audiences in the mysterious and dangerous home of the king of the apes as a team of explorers ventures deep inside the treacherous, primordial island.
Official Site
Trailer
---
Logan
R
for strong brutal violence and language throughout, and for brief nudity


Hugh Jackman, Patrick Stewart

-

2 hr. 21 mins.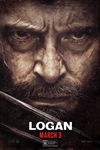 In the near future, a weary Logan cares for an ailing Professor X in a hide out on the Mexican border. But Logan's attempts to hide from the world and his legacy are up-ended when a young mutant arrives, being pursued by dark forces.
Official Site
Trailer
---
The Shack
PG-13
for thematic material including some violence


Sam Worthington, Radha Mitchell

-

2 hr. 12 mins.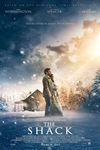 The film takes us on a father's uplifting spiritual journey. After suffering a family tragedy, Mack Phillips spirals into a deep depression causing him to question his innermost beliefs. Facing a crisis of faith, he receives a mysterious letter urging him to an abandoned shack deep in the Oregon wilderness. Despite his doubts, Mack journeys to the shack and encounters an enigmatic trio of strangers led by a woman named Papa. Through this meeting, Mack finds important truths that will transform his understanding of his tragedy and change his life forever.
Official Site
Trailer
---
Get Out
R
for violence, bloody images, and language including sexual references


Daniel Kaluuya, Allison Williams

-

1 hr. 43 mins.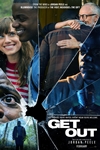 Now that Chris and his girlfriend, Rose, have reached the meet-the-parents milestone of dating, she invites him for a weekend getaway upstate with Missy and Dean. At first, Chris reads the family's overly accommodating behavior as nervous attempts to deal with their daughter's interracial relationship, but as the weekend progresses, a series of increasingly disturbing discoveries lead him to a truth that he could have never imagined.
Official Site
Trailer
---
Fist Fight
R
for language throughout, sexual content/nudity and drug material


Ice Cube, Charlie Day

-

1 hr. 31 mins.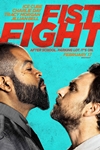 On the last day of the year, mild-mannered high school English teacher Andy Campbell is trying his best to keep it together amidst senior pranks, a dysfunctional administration and budget cuts that put jobs on the line. But things go from bad to worse when he accidentally crosses his much tougher and deeply feared colleague, Ron Strickland, who challenges Campbell to an old-fashioned throw down after school. News of the fight spreads like wildfire and ends up becoming the very thing this school, and Campbell, needed.
Official Site
Trailer
---
John Wick: Chapter 2
R
for strong violence throughout, some language and brief nudity


Keanu Reeves, Common

-

2 hr. 2 mins.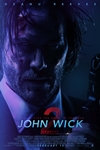 Legendary hitman John Wick is forced back out of retirement by a former associate plotting to seize control of a shadowy international assassins' guild. Bound by a blood oath to help him, John travels to Rome where he squares off against some of the world's deadliest killers.
Official Site
Trailer
---
The Lego Batman Movie
PG
for rude humor and some action


Will Arnett, Zach Galifianakis

-

1 hr. 44 mins.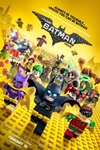 In the irreverent spirit of fun that made "The LEGO® Movie" a worldwide phenomenon, the self-described leading man of that ensemble - LEGO Batman - stars in his own big-screen adventure. But there are big changes brewing in Gotham, and if he wants to save the city from The Joker's hostile takeover, Batman may have to drop the lone vigilante thing, try to work with others and maybe, just maybe, learn to lighten up.
Official Site
Trailer
---
A Dog's Purpose
PG
for thematic elements and some peril


Britt Robertson, Josh Gad

-

1 hr. 40 mins.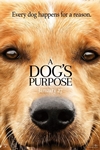 "A Dog's Purpose" shares the soulful and surprising story of one devoted dog who finds the meaning of his own existence through the lives of the humans he teaches to laugh and love.
Official Site
Trailer
---
Split
PG-13
for disturbing thematic content and behavior, violence and some language


James McAvoy, Haley Lu Richardson

-

1 hr. 57 mins.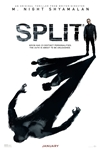 While the mental divisions of those with dissociative identity disorder have long fascinated and eluded science, it is believed that some can also manifest unique physical attributes for each personality, a cognitive and physiological prism within a single being.
Though Kevin has evidenced 23 personalities to his trusted psychiatrist, Dr. Fletcher, there remains one still submerged who is set to materialize and dominate all the others. Compelled to abduct three teenage girls led by the willful, observant Casey, Kevin reaches a war for survival among all of those contained within him - as well as everyone around him - as the walls between his compartments shatter apart.
Official Site
Trailer
---
Hidden Figures
PG
for thematic elements and some language


Taraji P. Henson, Octavia Spencer

-

2 hr. 7 mins.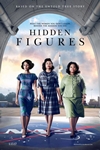 The incredible untold story of Katherine G. Johnson, Dorothy Vaughan and Mary Jackson - brilliant African-American women working at NASA, who served as the brains behind one of the greatest operations in history: the launch of astronaut John Glenn into orbit, a stunning achievement that restored the nation's confidence, turned around the Space Race, and galvanized the world. The visionary trio crossed all gender and race lines to inspire generations to dream big.
Official Site
Trailer
---
Sing
PG
for some rude humor and mild peril


Matthew McConaughey, Reese Witherspoon

-

1 hr. 48 mins.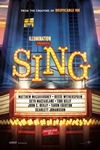 Set in a world like ours but entirely inhabited by animals, Sing stars Buster Moon, a dapper Koala who presides over a once-grand theater that has fallen on hard times. Buster is an eternal optimist-okay, maybe a bit of a scoundrel-who loves his theater above all and will do anything to preserve it. Now facing the crumbling of his life's ambition, he has one final chance to restore his fading jewel to its former glory by producing the world's greatest singing competition.
Official Site
Trailer
---
La La Land
PG-13
for some language


Emma Stone, Ryan Gosling

-

2 hr. 8 mins.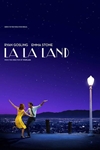 The story of Mia, an aspiring actress, and Sebastian, a dedicated jazz musician, struggling to make ends meet while pursuing their dreams in a city known for destroying hopes and breaking hearts. With modern day Los Angeles as the backdrop, this musical about everyday life explores what is more important: a once-in-a-lifetime love or the spotlight.
Official Site
Trailer
---